ALBUM OF THE DAY
The Weather Station, "Ignorance"
By J. Edward Keyes · February 09, 2021
​
​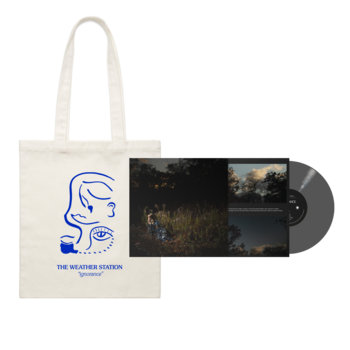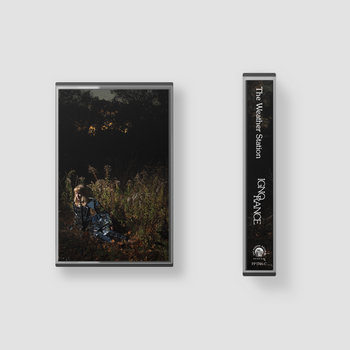 .
00:10 / 00:58
Merch for this release:
Vinyl LP, Compact Disc (CD), , Cassette
Ever since she released her first record as The Weather Station 11 years ago, Tamara Lindeman has been expanding the borders of her sound. On albums like 2011's All of It Was Mine, she stuck close to bare, stripped-down folk music, setting her rich alto against ripples of acoustic guitar. On each record that followed, she pushed a little more: her 2017 self-titled record still foregrounded guitar, but added percussion and strings and piano for a fuller palette. Still, amidst the accoutrements, it was always easy to draw a line back to the folk music of her earliest days. The instrumental flourishes she added complemented the music, but didn't necessarily transform it.
All of that has changed on Ignorance, a powerhouse set of songs that feels like the album Lindeman has spent the last decade working toward. Musically, the mood is tense: woozy strings cut jagged lines across the center of "Robber," icicle pianos on all sides, a trumpet fluttering desperately above. "Tried to Tell You" clings to a chugging krautrock beat, Lindeman's voice gingerly leaping from note to note. Unlike her earlier work, on Ignorance, the guitar recedes almost entirely into the background, ceding the floor to piano and flute and organ in arrangements that are immaculately detailed. Its songs recall mid-period Destroyer, Talk Talk, and Scott Walker's Climate of Hunter, all of which exist in serene musical environments but lean into their more counterintuitive aspects. The vocal melody on "Parking Lot" is gentle, insistent, and immediate, but Lindeman pushes a pulsing piano figure to the fore again and again, deliberately disturbing the placid waters. On first pass the songs feel soft and welcoming, but there is an undercurrent of darkness that courses beneath all of them.
With good reason. Lyrically, Lindeman has said the album deals with the catastrophes wrought by climate change, and while such topical subject matter could derail a lesser writer into strident sloganeering, the lyrics on Ignorance remain beautifully opaque. "'My God,' I thought, 'What a sunset,'" Lindeman sings in "Atlantic," then follows with, "blood red floods the Atlantic." The songs are full of images of birds and sunlight and mountains, but they could just as easily signal existential concerns as environmental ones. In the somber piano ballad "Subdivisions," she draws a parallel between romantic turmoil and the highway during a snowstorm, singing, "The road was overwhelmed with snow/ Piled high in all the ditches/ I drove as though I did not/ Understand all the divisions/ …a narrow band of ice that stretched across/ The disappearance of the central plan." She writes in vivid, poetic koans throughout Ignorance, packing short lines with images rich in detail. You're not drawn into Ignorance so much as you submerge yourself in it—and Lindeman's vast world provides countless avenues to explore.