ALBUM OF THE DAY
The Wake, "Perfumes and Fripperies"
By Ned Raggett · October 28, 2020
​
​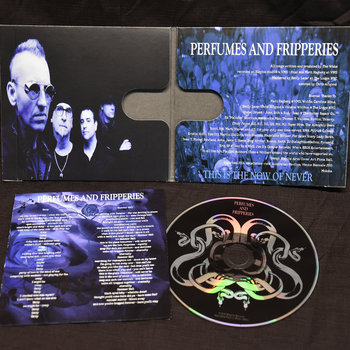 .
00:10 / 00:58
Merch for this release:
Compact Disc (CD)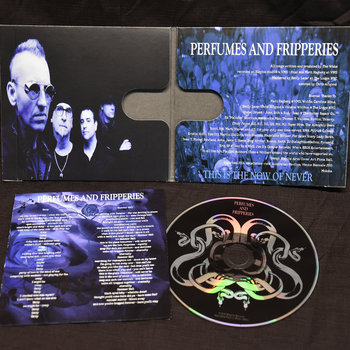 It's worth explaining out of the gate that there are two '80s post-punk bands named The Wake, and that the band under discussion here is the one from Columbus, Ohio, not the one from the UK. (But they're well worth checking out too.) America's Wake first coalesced in the mid-'80s with an overtly gothed-out style; their first new album in a quarter of a century, Perfumes and Fripperies, stays the course established on their early '90s releases. And why not, when what was once seen as a specific sound or approach has aged into a timeless aesthetic always suitable for darker times?
Right from the opener "Daisy," the slow guitar grind from Rich Witherspoon, with singer Troy Payne's wracked croon overtop, lets you know exactly what kind of album they're creating. The James Tramel/Daniel C. rhythm section is appropriately stompy in turn, and when the pace revs up on the lead single "Hammer Hall" it's the best kind of gloomy comfort food for those inclined. The album's title gives a truly florid sense of doomed (or at least black-clad) romanticism, conveyed lyrically by Payne; the sentiments range from getting down on one's knees for redemption in "Hammer Hall" to titular invocations such as "Break Me Not," "Emily Closer" and, simply enough, "Marry Me." "Rusted 20" is a real standout, with a big guitar line from Witherspoon helping drive it all forward, but the immediately following "Everything," featuring guest guitar by David Wolfenden, hits equally hard, a queasy mesh of said guitars and Tramel's prominent bass supporting Payne's murmured invocations.