ALBUM OF THE DAY
The Sea Ensemble, "Memoirs of a Dream"
By John Morrison · December 02, 2022
​
​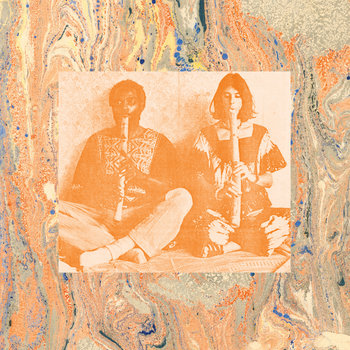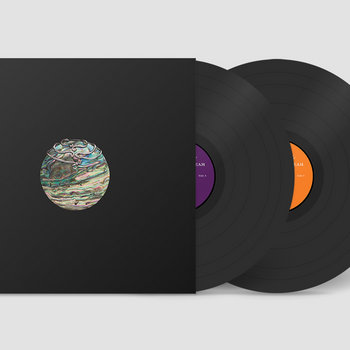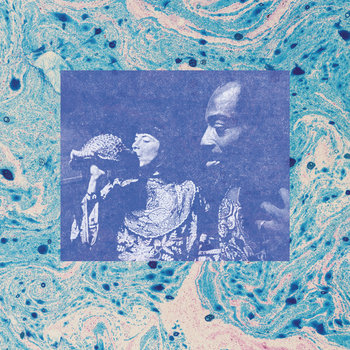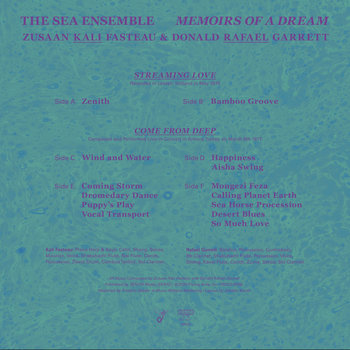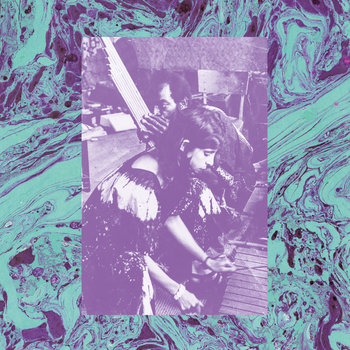 .
00:10 / 00:58
Merch for this release:
Vinyl Box Set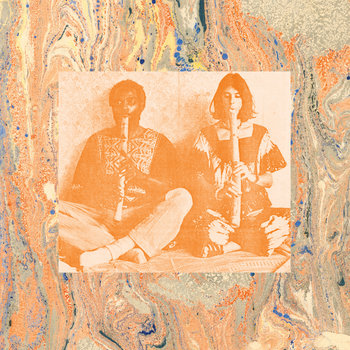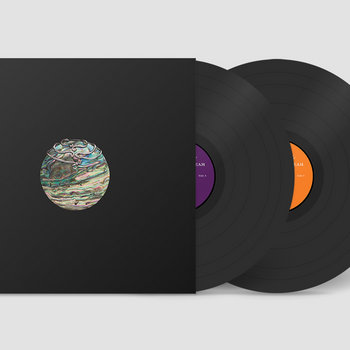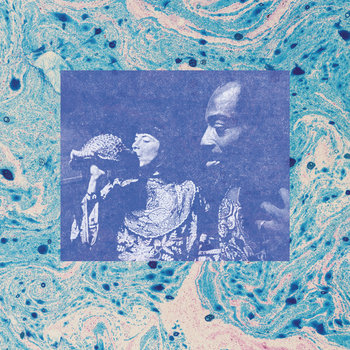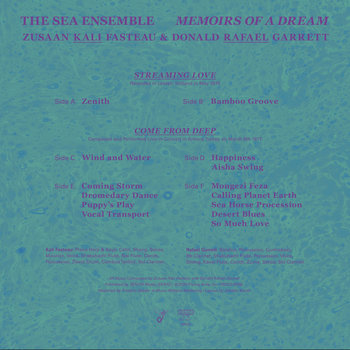 In a delightful 2005 video interview conducted with singer/composer Jeanette Lambert, the late multi-instrumentalist Kali Z. Fasteau discusses a wide range of topics inicluding spirituality and its connection to music, love, and the revolutionary spirit. When Fasteau broaches the subject of her husband and mentor, multi-instrumentalist Donald Rafael Garrett (who passed away in 1989), she likens their approach to playing together as a musical "yin and yang." Working as a duo called The Sea Ensemble throughout the 1970s, Fasteau and Garrett used jazz improvisation as a means of articulating the unity of the numerous contrasts that make up the world around us: loudness and quiet, harshness and softness.

Memoirs of a Dream pulls together sessions recorded in Leiden, Holland in 1975 with a live performance captured in Ankara, Turkey in 1977. Played with great patience and sensitivity, the music here eschews familiar structural conventions in favor of free, open-spirited performances that still feel alive and present. On "Zenith," Garrett's bass playing is melodic and exploratory. A seasoned jazz soloist by the time this session was recorded, his performance here calls back to his experiences playing with jazz giants like John Coltrane, Archie Shepp, and Rahsaan Roland Kirk. Throughout the 16-minute piece, Fasteau is a revelation on piano. Her playing is dynamic, while occasionally laying down discordant clusters of notes that resolve beautifully with Garrett's bass.

"Bamboo Groove" finds the duo employing upright bass, flute, and percussion to create an enveloping, naturalistic soundscape. The playing here is so open and understated that at times they blur the line between improvised music and environmental ambience. "Wind And Water" opens with Fasteau and Garrett speaking to listeners directly. Before we are treated to a lengthy flute solo, Garrett offers a warm greeting: "Welcome to a feast of sound and movement, non-sound and non-music. Eat heartily and chew your food!"

The depths of individual articulation and team communication that Fasteau and Garrett reach throughout Memoirs of a Dream are inspiring. The freedom achieved on pieces like "Happiness," "Aisha Swing," and "Coming Storm" is not the result of some arbitrary approach to "experimentation"—instead, the music here is an intentional nod to the vast possibilities of improvisation. Imbued with spirit, openness, and curiosity, The Sea Ensemble played music as if they were trying to capture the sound of something greater.