ALBUM OF THE DAY
Album of the Day: The New Year, "Snow"
By Annie Zaleski · May 03, 2017
​
​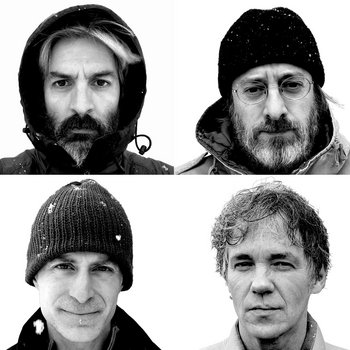 .
00:10 / 00:58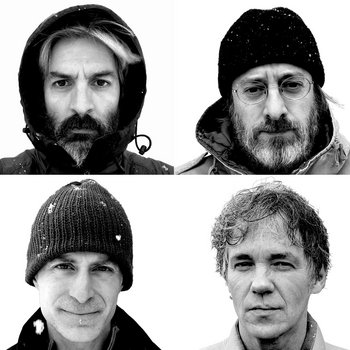 On the New Year's first record in nine years, songwriter/guitarists Matt and Bubba Kadane coax out a series of low-key indie rock songs that tend toward the contemplative. That's not necessarily out of the ordinary: The brothers exhibited similarly pensive tendencies in the slowcore roars of their beloved '90s band Bedhead, and the New Year's 2008 self-titled effort was full of dusky elegies. But Snow is particularly bereft, as it features subtle and rewarding sonic progressions with bittersweet undertones.
"Mayday" sighs with resignation, courtesy of majestic electric guitars that grow more agitated as the song unfolds—the sound matches the discord hinted at in the lyrics: "Searching the coffers/For empty offers/I don't know why/You trust the sky/You must like your lies from blue eyes." The louder, insistent "The Party's Over" incorporates anxious doubled guitars and crisp rhythmic slaps, while the languid "Homebody" sticks to the kind of foggy textures and melodies favored by Pavement, Silver Jews, and '90s-era Built to Spill.
Yet Snow is remarkable not because of its inspirations, but because of its execution. The record boasts elaborate arrangements that make songs feel deliberately and methodically sculpted into shape. The largely instrumental "Myths" swells with dense, interwoven elements—acoustic guitar, salt-shaker percussion, pointed electric melodies and moments of stark sparseness—until the vocals emerge near the end.
"The Beast," meanwhile, starts off as an ears-ringing, droning electric number (think: a hazier Dinosaur Jr.), but suddenly morphs into an immersive song where choppy waves of guitar become subservient to lullaby-like keyboards. The title track and "The Last Fall" are also both softened by solemn electric piano—the latter, with its tangled heap of Chris Brokaw drums and lively melody, is almost jazz-like in its execution.
These complexities often amplify Snow's emotional dismay, especially because Matt Kadane's vocals are a seamless part of this sonic fabric. On some songs, his voice is submerged in the mix, creating wrenching ambiguity. On "Homebody," moments of clarity ("No one can see me, I left my body at home/He likes to stay there alone") alternate with lyrics where the last word drops out ("I can't get home tonight, I can't stand on my own two…"), obscuring the line's meaning.
Instead of being frustrating, however, this only adds to the record's aura of mystery and austerity. In the end, Snow conjures the kind of grim meditations that arise in the dead of night, when the insomniac combination of restless fatigue and anxiety sweeps through and magnify the mind's most desolate corners.
—Annie Zaleski