ALBUM OF THE DAY
Album of the Day: The Heliocentrics, "A World of Masks"
By Max Savage Levenson · June 05, 2017
​
​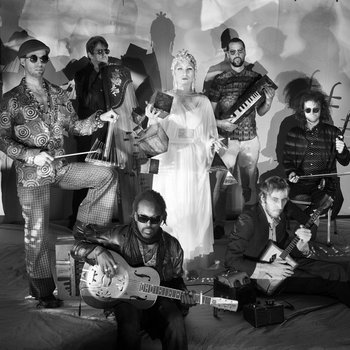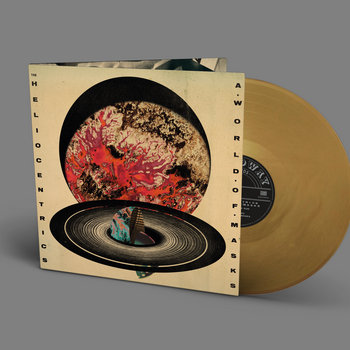 .
00:10 / 00:58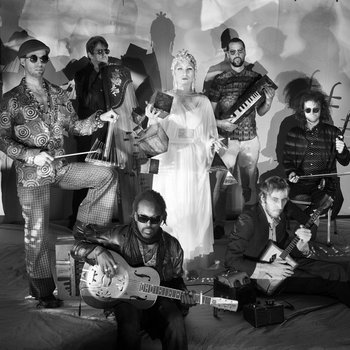 Merch for this release:
Vinyl LP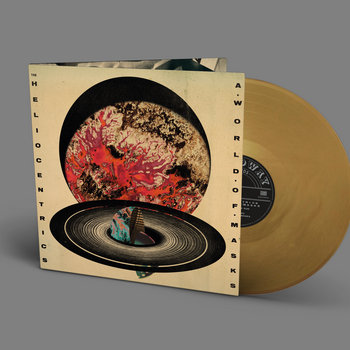 Instead of orbiting a single musical style, the Heliocentrics' expansive jams spiral out into countless galaxies of sound. The U.K. ensemble has spent years squeezing fragments of hip-hop, jazz, psych, and krautrock into their hypnotic, thrumming compositions since debuting on DJ Shadow's 2006 album The Outsider. The group's fourth album, A World of Masks, boasts a similar blend of sounds, but the addition of Slovakian vocalist Barbora Patkova brings a fresh element, putting their minor-key grooves into thrilling new context.
Although Patkova, like her new bandmates, has a tendency to construct music out of improvised jams, her melodies here are airtight and highly finessed. On opening track "Made of the Sun," she delivers a scorching, operatic performance that stands in sharp contrast to the slow-burning arrangement. On "Oh Brother," she snakes effortlessly through an avalanche of percussion and, on the title track, she seems to disappear into a hazy horn arrangement.
Which is not to say that the Heliocentrics themselves don't bring the heat; A World of Masks remains a largely instrumental affair, full of complex rhythmic ideas and taut horn lines. Drummer and bandleader Malcolm Catto continues to deliver deft work, particularly on the nimble "The Silverback" and the aptly-titled "Human Zoo." Jake Ferguson's agile bass parts add a subtle warmth throughout the album, and Oliver Parfitt's sprinkles of keyboards provide a balance to the group's thundering low end, like on the lurching "Dawn Chorus." While the album doesn't necessarily revolve around Patkova, the Heliocentrics' constellation benefits from her captivating presence—and, as a result, burns all the brighter.
—Max Savage Levenson