ALBUM OF THE DAY
Album of the Day: The Body & Full Of Hell, "Ascending A Mountain Of Heavy Light"
By JR Moores · November 15, 2017
​
​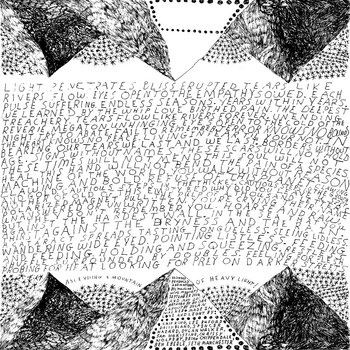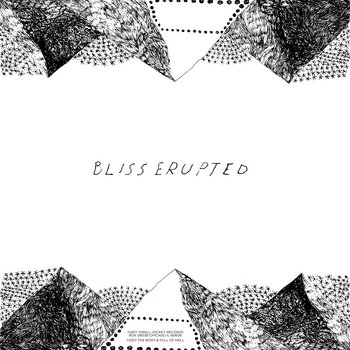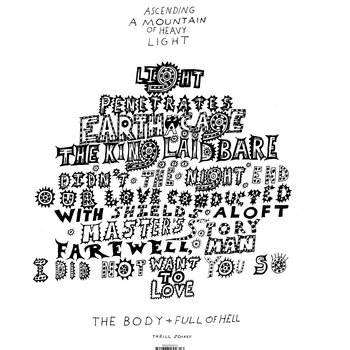 .
00:10 / 00:58
Merch for this release:
Vinyl LP, Compact Disc (CD)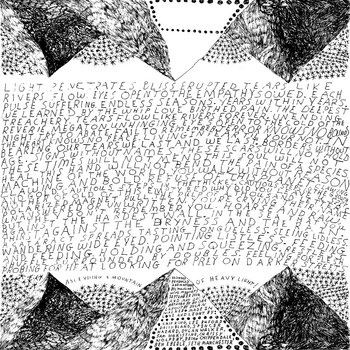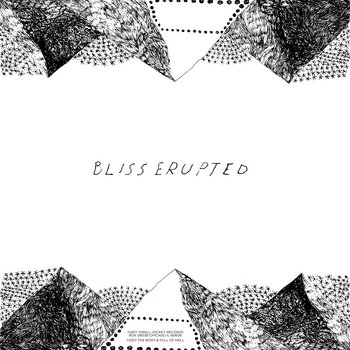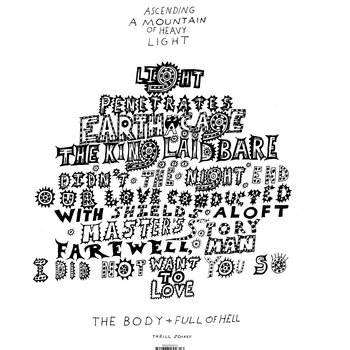 Calling Ascending a Mountain of Heavy Light a metal album is a bit like pointing your finger at Pablo Picasso and sputtering the word "painter." Strictly speaking, yes, you'd be correct. But you'd also be giving insufficient indication of sheer level of batshit inventiveness and wild, uninhibited originality that is standing proudly before us.
The Body have complained in the past that most modern metal music is played by unimaginative musicians who are influenced solely by other metal bands. Although certainly malevolently heavy, the duo's own output has searched for inspiration in the worlds of hip-hop, pop, Beyoncé, and Depeche Mode.
The follow-up to last year's One Day You Will Ache Like I Ache, this is The Body's second outing with Full Of Hell, the latter a grindcore quartet who use electronics and noise-music techniques to enhance their fierce sound.
Again, the combined acts have looked outside the narrow spectrum of metal and have this time drawn on reggaeton, jungle, and free jazz. The result is an eight-track onslaught of eerie chants and whoops, playful electronic glitches, brassy madness, industrial clanking, rumbles akin to Sub Pop-era Wolf Eyes, something that sounds like the looped moan of a tugboat's horn, unexpected moments of oddly groovy dubbiness, and even, at one point, the jaunty and crisp rattles of what might be an undead marching band.
In terms of the vocals, Dylan Walker of Full Of Hell follows in the grunting grindcore tradition pioneered by Napalm Death's Nic Bullen. In contrast, The Body's higher-pitched Chip King sounds like the kettle has just boiled in Leatherface's horrible kitchen.
Together, The Body & Full Of Hell don't so much think outside the box, as they bludgeon the box to death and bury it in an unmarked grave.
—JR Moores