ALBUM OF THE DAY
Album of the Day: The Black Seeds, "Fabric"
By Richard Gehr · September 25, 2017
​
​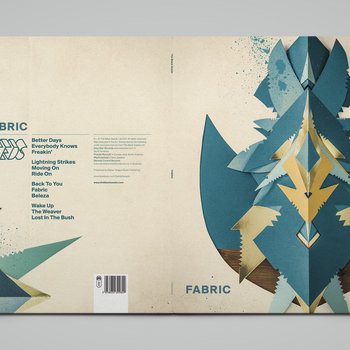 .
00:10 / 00:58
Merch for this release:
2 x Vinyl LP, Compact Disc (CD)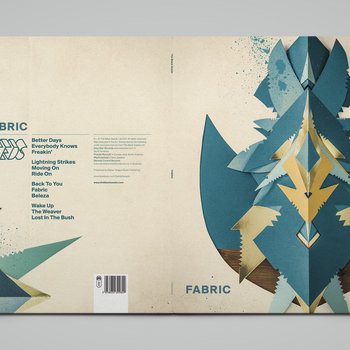 On much of their eighth album, Fabric, New Zealand's Black Seeds sound like they're fighting against the current. They come off positive enough in tracks like the deliciously dubby "Better Days" and the creamily funky "Everybody Knows," which kick off the album with simple, direct, and life-affirming lyrics; but the music has a downbeat quality that betrays a worm in the apple.
It takes a while to emerge, though. Less varied and experimental than its predecessor, 2012's playful and sometimes trippy Dust and Dirt, Fabric is an apt album for our new end times. Dancefloor seducer "Freakin'" pays nostalgic homage to the squiggly keyboard lines and Prince-inspired guitar riffs of the '80s. Singing in neutral, unaffected voices, vocalists Barnaby Weir and Daniel Weetman evoke a cautionary cool all the more frightening for its neutrality.
When the title track arrives on wings of fathomless ragga bass midway through the album, it's unclear if the titular fabric—of a love affair, society, whatever—is repairable or permanently frayed. Feelings of disquiet increase in the album's home stretch, beginning with Noam Chomsky's dire spoken intro to "Beleza": "In the global scene we are racing towards a precipice which we are determined to fall over which will sharply reduce the prospects for decent survival." To which Weir adds the existential double-whammy, "Time and money / All it brings you is trouble."
We're soon in deep water indeed during the cemetery funk and spooky keyboard layers of "Lost in the Bush," an echoing nightmare in which "the mothers pull the anchor in the cold dead of night."
No, all is not rainbows and good vibes in New Zealand, but the Black Seeds deliver enough buoyant reggae-funk to cut the dread.
—Richard Gehr