ALBUM OF THE DAY
The Beths, "Expert in a Dying Field"
By Elle Carroll · September 14, 2022
​
​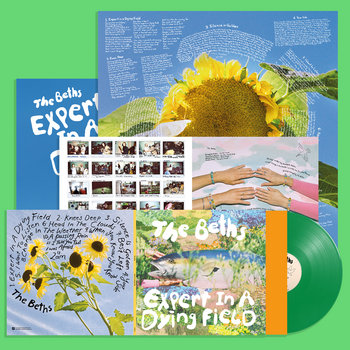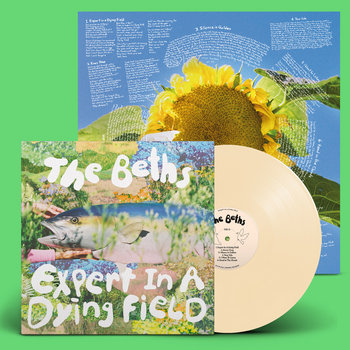 .
00:10 / 00:58
Merch for this release:
2 x Vinyl LP, Vinyl LP, Compact Disc (CD), Cassette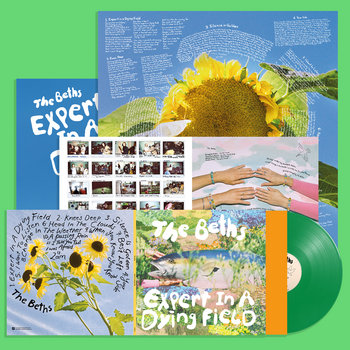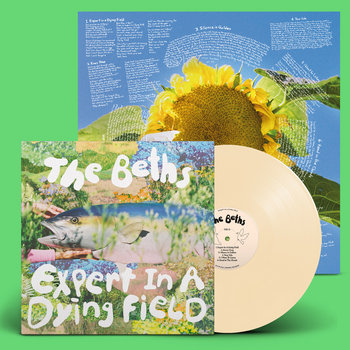 Breaking up is (somewhat famously) hard to do. And among its myriad challenges is the loss of that hyper-specific and insular shared world and language that only the two of you know and speak. To paraphrase the monologue from Frances Ha, that secret and momentary world you create when you catch your lover's eye from across a room—"not because you're possessive, or it's precisely sexual, but because that is your person in this life"—is lost to you both. You leave, or maybe they leave, and you are both left with the ability to speak the language but no one to speak it to. That's the basic thrust behind The Beths' Expert In A Dying Field. The dying field is the relationship, and the expert is frontwoman Elizabeth Stokes as she dissects love lost to herself and others across 45 minutes of spirited power-pop.
Expert In A Dying Field is effervescent almost in spite of itself and chock-full of unblinking vulnerability. The Beths have a knack for barreling through choruses before letting the guitars breathe only for a moment, which is arguably an emotional structure as much as it is a musical one. But elsewhere, the foursome ease off the gas altogether, and it works on songs like "Your Side" with its last-scene-of-a-peak-2000s-rom-com sparkle both melodically and lyrically. Stokes is a smart enough lyricist to know when point-blank declarations will do: "Don't cry/ I'm on the next flight/ To be by your side." You can almost picture her running through the airport.
Despite its lively drumming and tireless riffs (especially on "Head In The Clouds," which has a little bit of Billy Idol's "Dancing With Myself" to it), the album has something wobbly at its core. Breakups are destabilizing. They undo us in every direction, which Stokes is keen to explore. Self-doubt prevails on "Change in the Weather," when Stokes asks, "Is this an illusion?/ Are the stars in the ceiling?/ Am I in delusion?" She spirals into derision on "Best Left," spitting "Some things are best left to rot," softened ever so slightly by her bandmates' stacked harmonies. "I Told You That I Was Afraid" is racked by the anxiety "that everyone around holds me in some secret disdain."
But Expert In A Dying Field doesn't end there. It ends gently on "2am," which isn't about how it made you feel after the fact. It's about how it felt then—"Do you feel it?/ Feel it like you did back then?"—and about how it felt then is how it still feels: "Though it hurts/ I still love you the same." Stokes knows that's how these things go. When everything ends, the shared language goes extinct. And after long enough you may forget the words, but you never forget how it felt to speak it.