ALBUM OF THE DAY
Album of the Day: Th' Losin Streaks, "This Band Will Self-Destruct in T-Minus"
By Doug Wallen · December 06, 2018
​
​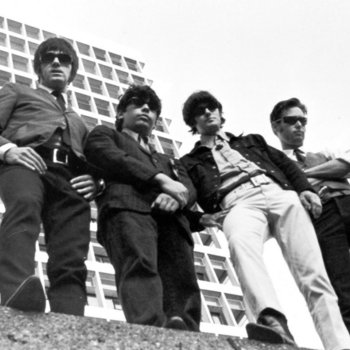 .
00:10 / 00:58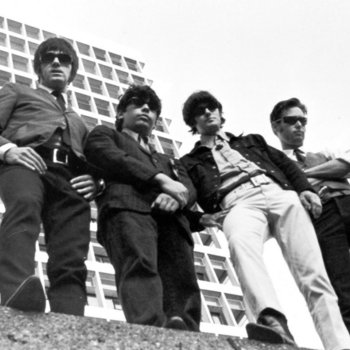 Merch for this release:
Vinyl LP
It's been 14 years between albums for Th' Losin Streaks, but when a band so fully inhabits a bygone era—in this case, the punk-anticipating "freakbeat" sound of late-'60s England—a decade and a half is chump change.
And considering that the Sacramento quartet actually broke up in 2010, any new material at all is something of a bonus. The group's uncertain lease on life informs the title of their new LP, This Band Will Self-Destruct In T-Minus, which mirrors the spot-on garage revelry of 2004's Sounds of Violence. These are bash-and-thrash anthems delivered with enough burning urgency to sound genuinely threatening.
While there is an obscure cover in The Jagged Edge's "You Can't Keep a Good Man Down"—one of two tracks sung with surprising melodic appeal by wild-card drummer Matt K. Shrugg—you don't need to be a '60s completist to appreciate this record. Anyone with a passing familiarity of early Kinks, Troggs, and Beatles rave-ups should be right on board from the opening title track, which announces the band's blurted punch amid bruising drum fills. It's the longest song here, at just over three-and-a-half minutes, with a chorus that's among the album's more restrained moments.
From there, Shrugg, lead guitarist Mike Farrell, bassist Stan Tindall, and singer/guitarist Tim Foster ratchet up their tug-of-war between fine-tuned precision and all-out chaos. Witness the squalling guitar solo that fuzzes its way out of "To Die For," or the surf-damaged start and surprise bass solo of the Who-ish "Time Has Come." Reportedly the only album that producer Chris Woodhouse (Oh Sees, Ty Segall) agreed to record this year, T-Minus peaks with frantic closer "Too Late," connecting every thrilling dot between mod rock and hardcore punk.