ALBUM OF THE DAY
Album of the Day: Terry, "Terry HQ"
By Sam Lefebvre · July 06, 2016
​
​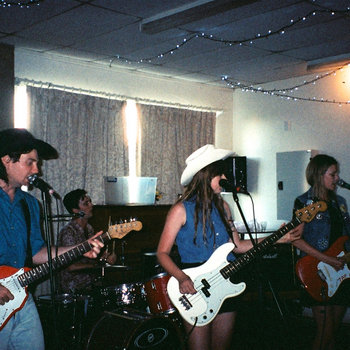 .
00:10 / 00:58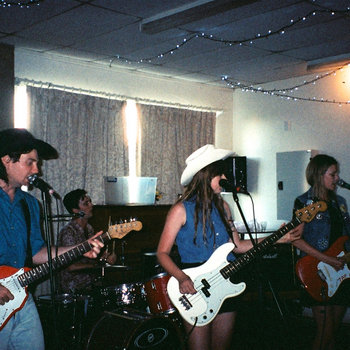 Droll and smart, gleamingly melodic with seemingly little effort, and attuned to post-punk past but not in thrall to it—Terry's debut delivers on the foursome's pedigree, which includes Australian groups UV Race, Dick Diver, Total Control, and others. The songs delight in how they dawdle, constructed from playful percussion, melodically entwined voices, and lollygagging leads. Rickety-but-golden pop groups are the key touchstones: think Television Personalities or Lower Plenty. The skeletal arrangements would tempt the tag lazy if they weren't so artfully restrained.
Entry points include the muddied glam of "Don't Say Sorry" and the Rough Trade-indebted stomp of "Uncle Greg 1," but it's the shambolic and allusive bulk of Terry HQ that demands repeat listening. Initially, these songs bring to mind the ennui that's lately characterized a lot of underground Australian pop, but they fight against that apolitical trend in a refreshing way. The lyrics, delivered deadpan and resigned, abound with ghastly images of destruction and plague. Arresting contrasts emerge: On "Third War," the thrum of acoustic guitar settles in like dawn, while the lyrics invoke the "roar of death." "Hang-men," the funereal finale, couples cozy quotidian details with jarring references to slaughter.
The album draws upon somewhat dated images of warfare–bombs, knives, and "love letters from the front"—to articulate what seems like a harrowing, perhaps cautionary, vision of the future. To be clear, Terry HQ is not a topical record. Direct connections to global conflict or Australia's neoliberal regime seem tenuous. But just as the science fiction of yore often ends up prescient, the grim allure of Terry HQ rests in the possibility that it anticipates pervasive loss and sadness, if not particular events, looming on the historical horizon.
—Sam Lefebvre