ALBUM OF THE DAY
Teno Afrika, "Where You Are"
By Megan Iacobini de Fazio · February 04, 2022
​
​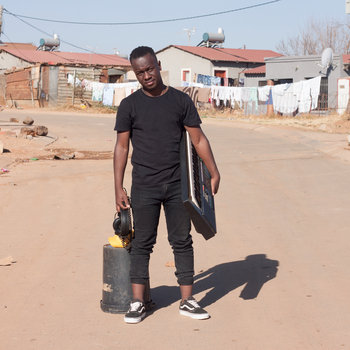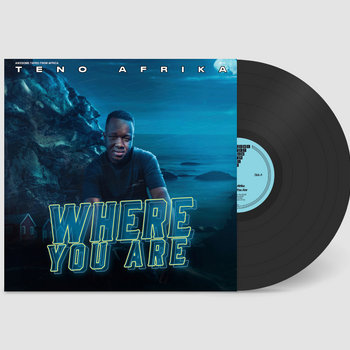 .
00:10 / 00:58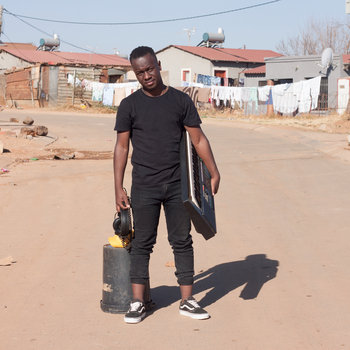 Merch for this release:
Vinyl LP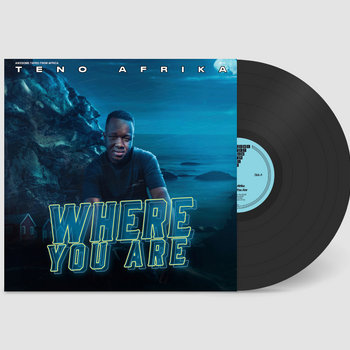 For many people outside of South Africa, Teno Afrika's 2020 debut album Amapiano Selections was their first introduction to the region's captivating dance genre. Amapiano—which emerged from the townships of Gauteng province and  combines diBacardi rhythms and kawito melodies with jazzy keys and signature log drum samples—had already conquered S.A.'s clubs and radio stations after thriving on unofficial channels like file-sharing apps and local taxis. But few outside of S.A. had heard of it. Now, only two years on, amapiano has broken into the mainstream to become one of the biggest international club sounds and Teno Afrika one of its better known representatives abroad.
The 22-year-old producer, whose real name is Lutendo Raduvha, is still very plugged into the music scene in Gauteng, and his new album Where Are You reflects that. Since starting as a mostly instrumental style, amapiano has now evolved to include dozens of subgenres, from the bouncy rhythms of "gong gong" amapiano to the more polished "Harvard" style (both of which featured on Amapiano Selections). Teno traces this evolution through his music: where his debut was almost entirely instrumental, "Where Are You" is laced with delicate, smokey vocals. The emphasis, though, is still clearly on production, and vocals are used sparingly to tease out subtle emotional textures.
On the opening title track, Leyla's sweetly soulful voice floats over an Afro-house-infused beat, creating a dreamlike atmosphere; KayCee's voice is barely audible on "Fall in Love" until, at the halfway point, synths and percussion fall away, and the distorted vocal is clear for just a second before the beat kicks back in and the song suddenly changes gear. Similar switch-ups appear elsewhere on the album, and infuse these sprawling tracks with a sense of thrilling uncertainty. On songs like "Gomora Groove" and "Halaal Flavour," the sudden flurry of percussion and unexpected vocal yelps keep you on your toes. It's details like these that make Where Are You such an enthralling listen.
The record also sees the return of two of Teno's regular collaborators, Diego Don and Stylo MusiQ, each of whom add their personal touch. On "SK Love" and "AK Love" Diego Don layers wide synth pads and signature log drums to build a propulsive, dramatic effect, while on "Duma ICU" Stylo MusiQ explores the soulful sounds of Skrr Gong, one of amapiano's latest variations. On Where Are You Teno Afrika offers a snapshot of his journey as an artist, as well as showcasing amapiano's current sound. But in his eagerness to experiment, incorporate, and collaborate, he is also molding its future.