ALBUM OF THE DAY
Teno Afrika, "Amapiano Selections"
By Megan Iacobini de Fazio · October 29, 2020
​
​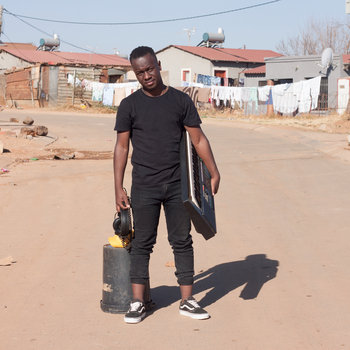 .
00:10 / 00:58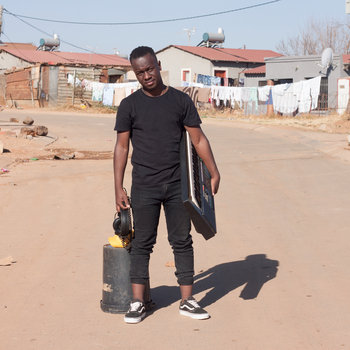 Merch for this release:
Vinyl LP, Compact Disc (CD)
If there is one style of music that perfectly encapsulates what journalist Jace Clayton calls "World Music 2.0"—"kids […] making beats in internet cafes or on their telephones […] sharing them via Bluetooth, via YouTube, via Facebook"—South Africa's Amapiano music is it.
Born in the mid-2010's from the creativity and resourcefulness of dozens of young bedroom producers in Gauteng's townships, Amapiano quickly spread through WhatsApp and sharing platforms to become one of South Africa's most relevant house music genres, whether on the airwaves or in the clubs. While being very much of its time, it pulls together various strands of the townships' musical history: high-pitched, jazz-inflected keys—what the "piano" in the name stands for—kwaito's wide basslines, the percussive patterns of diBacardi, and deep house synths are just a few of Amapiano's retro references. With its bright atmospheres and relentless log drums, the style captures the essence of South Africa's township groove sound, and its nostalgic elements are perhaps key to its widespread success.
For many outside South Africa, Amapiano Selections, released by Awesome Tapes from Africa, will be a first introduction to these sounds. Growing up in different townships in Gauteng, 19-year-old producer Teno Afrika absorbed the many faces of Amapiano and incorporated them into his debut, a selection of mostly instrumental, five to seven minute tracks bound to make you long for those carefree, pre-pandemic nights on the dancefloor. But even as club culture has come to a halt almost all over the world, young Amapiano producers are making music, sharing their tracks, and creating their own narrative. With the freedom that that the internet affords, producers like Teno Afrika are fostering a local scene with a global impact.