ALBUM OF THE DAY
TJO, "Songs for Peacock"
By Grayson Haver Currin · July 09, 2020
​
​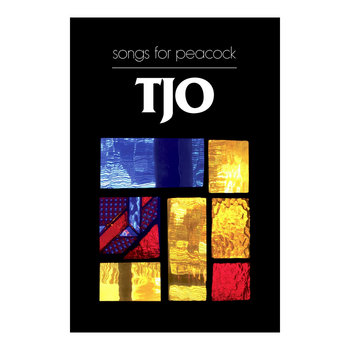 .
00:10 / 00:58
Merch for this release:
Vinyl LP, Vinyl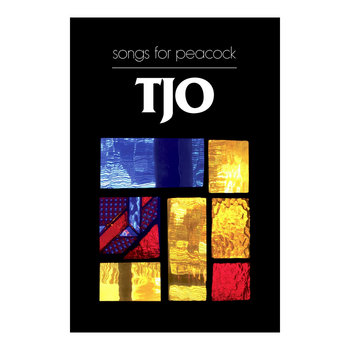 Whether you're a longtime fan of Tara Jane O'Neil's elliptical guitar abstractions or you've never heard her name before today, it will take only a few seconds to recognize each of the dozen tunes on her Songs for Peacock. Perhaps you'll notice the way O'Neil's fluorescent guitar mimics the earworm bassline of Siouxsie and the Banshees' "Happy House" long before she begins to slink through the lyrics, her downcast tone reaffirming the original's domestic sarcasm. Or maybe you'll spot the hypnotic sway of Boy George's "Crying Game" in her warped Spaghetti Western six-string tone, again before she sighs its devastating first verse.
Songs for Peacock is O'Neil's sad-eyed covers collection that doubles as an affectionate mixtape for her late brother, Brian, who died last year. Using a drum machine, simple electronics, and melancholic guitar, O'Neil revisits the songs of their shared adolescence from memory, rendering an emotionally complex portrait of the ways we carry songs with us as we age.
O'Neil is not interested in faithful takes on the likes of Bananarama's "Cruel Summer" or INXS' "Don't Change"—they are mere fodder for reflection, arrows between the innocence of youth and the experience of adulthood. She rearranges the former with the surreal delirium of a house of mirrors, doubling and tripling her voice beneath a rhythm section that suggests a gamelan band playing a few miles away. And she slow-walks the latter, bending those original four minutes of triumphant belief into a tragic seven-minute meditation on the frailties that make us mortal. Her 37-second melodica summary of Depeche Mode's "Everything Counts" suggests the way she might idly hum it to herself. She adds a serrated solo to a 90-second snippet of Aztec Camera's "Oblivious," like a prospective teenage guitar hero fantasizing about standing beneath the bright lights of the stage someday.
Released when O'Neil was already half a decade into her indie rock career, Cher's "Believe" is an anachronism for this '80s-anchored set. But O'Neil's plaintive organ rendition epitomizes the premise of Songs for Peacock: How we hear, internalize, and remember a song can be as important as how it actually sounds. Perhaps music matters most of all, Songs for Peacock suggests, because it is ours, a testament to the times we have survived.