ALBUM OF THE DAY
Tanika Charles, "Papillon de Nuit: The Night Butterfly"
By Piotr Orlov · April 14, 2022
​
​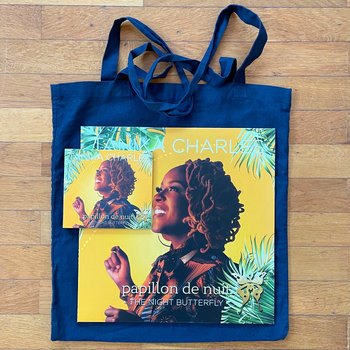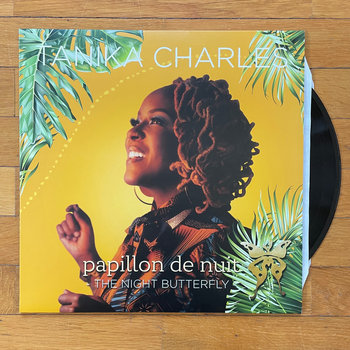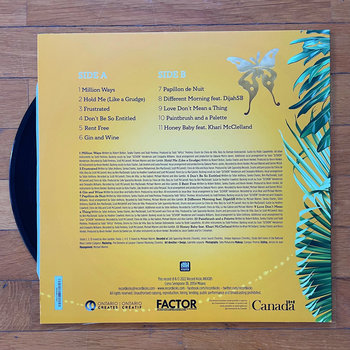 .
00:10 / 00:58
Merch for this release:
Vinyl LP, Compact Disc (CD)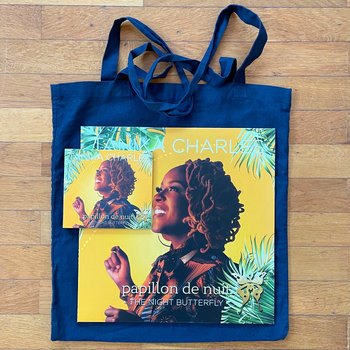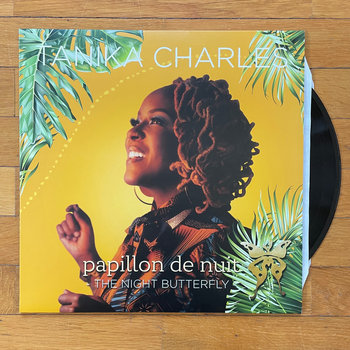 Is there a corner of contemporary music where the margin between enduring triumph and retro cliche is as razor-thin as throwback soul? It's a style whose recorded elements are mass-produced with precision—part of pop's everyday furniture—yet which occasionally exudes such aesthetic thrills that its cultural reserve feels bottomless. This is a good lens through which to value Toronto-based singer Tanika Charles, who's been squeezing modernity out of classic soul for over a decade, tweaking a set of timeworn musical values that, under her control, retain a natural outsized potency. Charles is there for lovers of sharp kiss-off R&B scorchers, and the gut-wrenching ballads with the tsunami vocals, mixing unfiltered emotions with comedic double entendres. She satisfies the heads attuned to the tone of hollow-body electric guitars, Fender Rhodes keys, and Vox organs, backed by rim-shots, handclaps, and shuffles from the funky drummer's handbook. Her productions satisfy connoisseurs who regard 1965-72 as the apex of studio feels and small-group arrangements, but who also admire a well-placed rap feature, synth preset, or small sonic tricks that allow them to forego a calendar glance. Charles's recordings do all that—and lend her specialty soul a commercial appeal, without abandoning the artistic principles it's been forged on.
Those values, and the accompanying sounds, continue to be central on Charles's third album, Papillon de Nuit: The Night Butterfly—yet the music also stretches far beyond simple definitions. If the sweetly stylized background voices and well-placed horn sections floating over the taut bass-drums riddims remain bedrocks behind Charles's powerhouse lead, the increasingly airy keyboards and the warm empty space in the album's overall mix often hint at newer, quieter storms, or a different kind of club. The jazzy guitar and electric piano chords, staccato back-up singers, and Charles's breathy delivery on "Frustrated" give off the lush feel of a late '70s/early '80s Quincy Jones classic (or Prince's "Ballad of Dorothy Parker"). And no one would be the wiser if the tight production of "Different Morning," with its guest verse by Toronto rapper DijahSB, was regarded as downtempo house music. Then again, Charles's previously lived-in spaces also create great simple pleasures: "Paintbrush and a Palette" is one of those popping-fun metaphor-driven delicacies (with a reserved wink to the Isley Brothers) that any Music Row writer would be proud of. And "Hold Me (Like a Grudge)," a heartfelt, funk guitar-driven midtempo number about a love affair being stifled, could be the dictionary definition of classic soul music, unpacking emotional complication with melancholy minor chords, biting wordplay, and a juxtaposition of Charles's yearning for better and her background singers's cooing of melody. It could have been set to tape at any point in the last five decades, without ever seeming out of place.