ALBUM OF THE DAY
Album of the Day: Talibam!, "Endgame of the Anthropocene"
By Raymond Cummings · October 04, 2017
​
​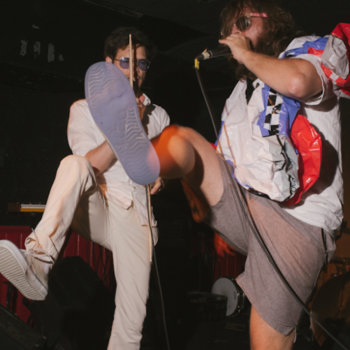 .
00:10 / 00:58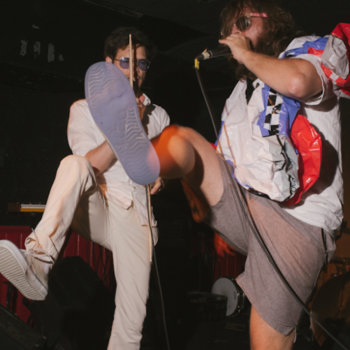 A churning, 34-minute cover of "When the Saints Go Marching In" (from 2006's Buns and Gutter). A gratuitously goofy rap LP (2012's Puff Up the Volume). A brain-scrambling remix of the latest My Bloody Valentine album (2013's Launch Pad #3: MBV). All of the above—since forming in 2005, the duo Talibam!, of multi-instrumentalists Matt Mottel and Kevin Shea—have proven that they can and will do anything and everything.
From that perspective, the lively Endgame of the Anthropocene comes as no surprise. While a dire fantasia—a nightmare future Earth where only Antarctica remains habitable—looms over these eight instrumentals, Talibam!'s impulse is to throw a spiked Slurpee party at the end of the world.
"Human Interference and the Failure to Ratify" throbs and weaves between constantly mutating funk and effects that resemble numbing rounds of bumper cars. "Breach of Ecology on the Seabed (Biodiversity in Shambles)" surges and sloshes, Mottel's supersaturated, undulating keyboard waves perpetually threatening to capsize both the song's pulsating hook and Shea's shambling drums. But "The Telegenic Annexation of Territorial Expanse in the West" is where Endgame stirs the blood, a chintzy, triumphalist hail of synthesized plinks and phaser bursts that shifts from Barkley's Barnyard Critters splatter to Steve Reich-esque dazzle in two astonishing minutes.
—Raymond Cummings
[All profits from Endgame of the Anthropocene go to long-term, on-the-ground relief for Puerto Rico in the wake of Hurricane Maria.]