ALBUM OF THE DAY
Taleen Kali, "Flower of Life"
By Elle Carroll · March 02, 2023
​
​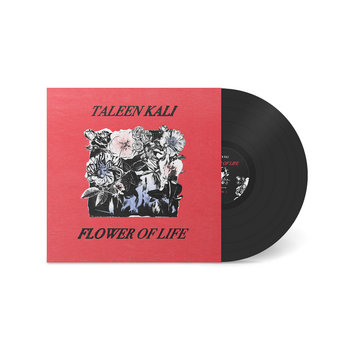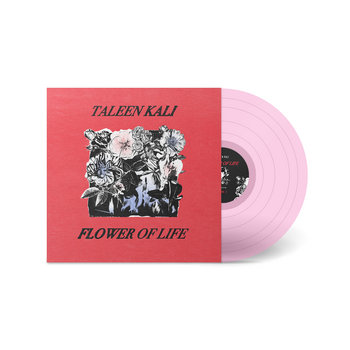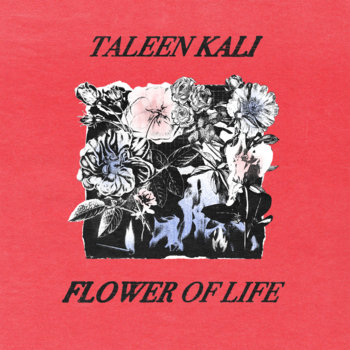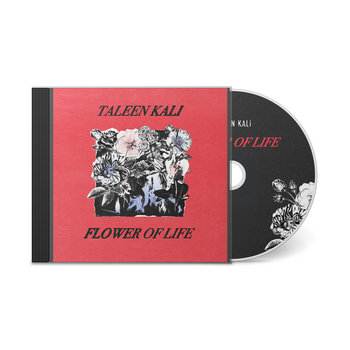 .
00:10 / 00:58
Merch for this release:
Vinyl LP, Cassette, Compact Disc (CD), Vinyl Box Set, 2 x Vinyl LP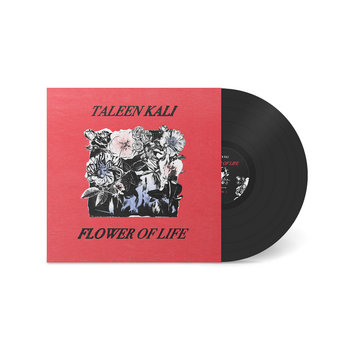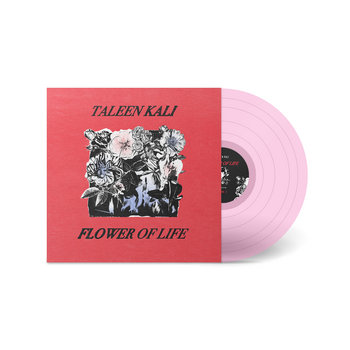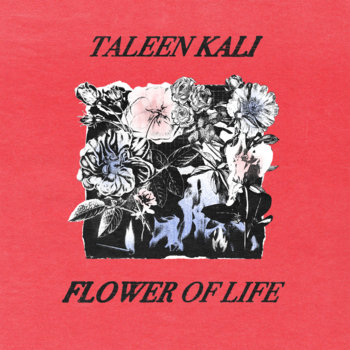 If the dream of the '90s is indeed alive in 2023, it is only because Taleen Kali has ensured its survival through a mix of sheer determination and unwavering fealty to the institutions of its bygone underground. She has churned out enough issues since 2011 of her experimental Dum Dum Zine to designate the operation as an indie press and collective, and it's from the fertile ground of this zine press (in 2023!) that she started Dum Dum Records, on which Flower Of Life will be released. Until 2016, Kali co-fronted "füzzed-oüt flowerpünk" outfit TÜLIPS alongside fellow Angeleno Teddy Bloom, releasing a handful of singles and one full-length album before disbanding at a farewell show presented by The Poetry Foundation with Eileen Myles in attendance. No biggie.
Nevertheless it took some time for Kali to emphasize the singular "Y" in DIY insofar as music is concerned. Flower Of Life is her first full-length album under her own name, preceded by the 2018 EP Soul Songs and a 29-minute soundbath album called Songs for Meditation. Not that there's anything overly meditative about Flower Of Life, which starts at a gallop and stays there for the better part of the album's ten tracks.
Back to the '90s: as it were, Flower Of Life yanks riot grrrl south through the unmistakable garage psych sound indispensable to the last 20-odd years of capital-"R" rock music out of Los Angeles (and, to some extent, San Francisco). Garbage and Shirley Manson's melodic sneer are clear influences, as is Mary Timony's ultra-bright, irony-free, dazzle-and-delight guitar work. "Tomorrow Girl" and "Crusher" show their Britpop bones without shame. "Tomorrow Girl" is, after all, the perfect title of a lost Oasis song if there ever was one, and it has the soaring chorus to match. If it ain't broke, don't fix it, et cetera.
Bigger is better on Flower Of Life, and sometimes its big choruses and big guitars and big feelings come together rather brilliantly, like on the irresistible "Only Lovers Left Alive." And in some ways, this louder, brighter, more melodic approach is what makes Kali's lyrical obliqueness so intriguing. Built using simple rhymes, her images and observations never float totally within grasp; she'll repeat a punchy chorus before she'll ever specify. In other words, Flower Of Life isn't intimate, even when the gaze-ier synths and dreamier, muffled guitar tones take over on "Vague Flesh" and album closer "Spirit Plane." And honestly, that's fine. Let the indie folk girls worry about the minutiae of the human heart. Kali has bigger concerns, and bigger riffs to match.