ALBUM OF THE DAY
Suzi Analogue, "Infinite Zonez"
By Amaya Garcia · September 12, 2022
​
​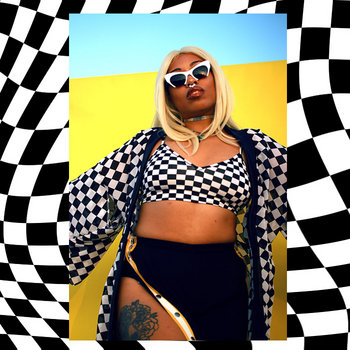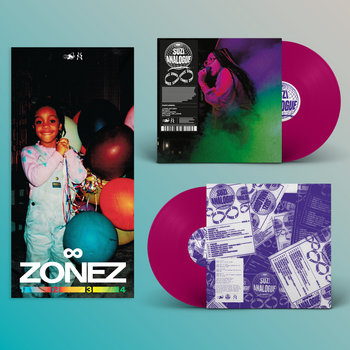 .
00:10 / 00:58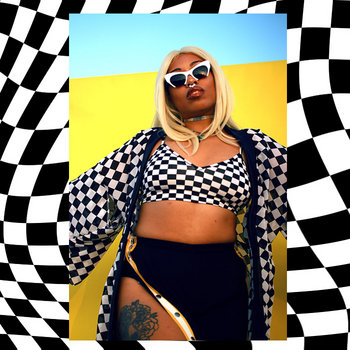 Merch for this release:
Vinyl LP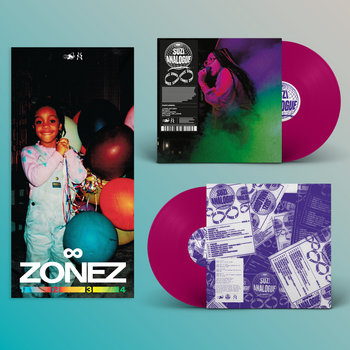 Suzi Analogue's influence on hip-hop production and electronic music is undeniable. Her glitched-out footwork beats, fearless drum & bass fusions, and unique sonic palette have netted her collaborations with some of the buzziest experimental hip-hop artists performers in the scene, like Knxwledge, Quelle Chris, and DJ Earl. From 2016 to 2019, Analogue documented her experiments on Zonez V.1 through Zonez V.4, a series of mixtapes that Analogue calls "an audio/visual mood board." The series chronicled formative moments in Analogue's life and career through sound and impeccable graphic design. Now, a selection of tracks from all four releases has been compiled into Infinite Zonez, which showcases the expansiveness of Analogue's music while also serving as an empowering call to action for female producers of color to rally and rise.
The record begins with "2DEEP," a fast-paced collaboration between Analogue and Junglepussy with beats that alternate cadences between drum & bass and footwork, hypnotizing synth lines, and Junglepussy's distinct rapping on loop. Solo compositions, like "BEST16," "Stay Ready/Your Dreamz," and "Wildflwrrr," offer energetic, club-ready takes on trap, hip-hop, and rave music. Interspersed between the instrumental work are stellar collaborations with DJ Taye, Opal Hoyt, RP Boo, and Michael Millions, making the album feel like something of a "friends and family" affair. On one of the standout collaborations, "cyberShine Nn Any Weather," Analogue uses her signature spare synths, elastic bassline, and hard-hitting beats as a bed for up-and-coming rapper NAPPYNAPPA's rapid-fire, narcotic flow.
Reducing a series of albums into a few distinctive moments for a compilation is a tricky affair, but Analogue's impeccable curation of her own work is breathtaking. Infinite Zonez snakes and burrows itself into your brain and prompts you to, for a few moments, enjoy the rush—the thrill and the adrenaline of an all-out rave in your headphones.