ALBUM OF THE DAY
Suzanne Ciani, "A Sonic Womb: Live Buchla Performance at Lapsus"
By Arielle Gordon · September 15, 2020
​
​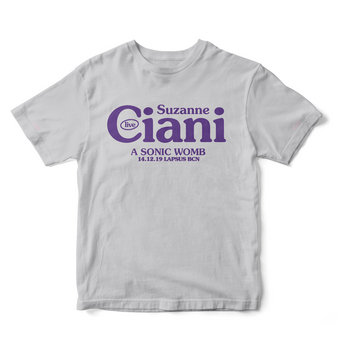 .
00:10 / 00:58
Merch for this release:
T-Shirt/Apparel, Vinyl LP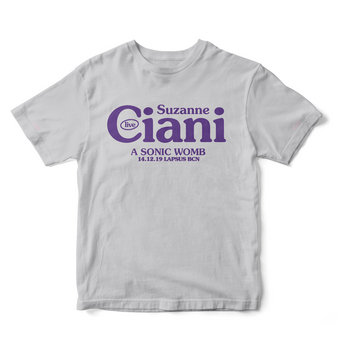 To hear Suzanne Ciani speak about her beloved Buchla 200e, one might assume she was referencing a lover with an odd name. She talks about the analog synthesizer's capabilities with such mystified reverence: "I was in love with my machine," she said of her early days with the Buchla. "I had a relationship with it." She felt freed by its limitless capabilities, by the compositional independence it gave her; at a time when few women would be entrusted with composing and conducting live musicians, the esoteric patches and switches thrust an entire orchestra into her lap.
If Ciani and her Buchla are an old, eccentric married couple of sorts, A Sonic Womb: Live Buchla Performance at Lapsus is a vow renewal. Recorded live at the final Lapsus Festival at Barcelona's Centre for Contemporary Culture, the performance showcases not only the instrument's immense range, it specifically highlights the techniques and sounds Ciani has dedicated her life to performing and perfecting. After the muted room chatter of the concert hall recedes, "A Sonic Womb Part I" opens the set with the soft, pulsing oceanic sounds Ciani has developed with the instrument, an exemplary demonstration of the power of the machine's analog waveform generators. But the performance also showcases the Buchla 200e's more melodic capabilities, from the punctuated bleeps of "A Sonic Womb Part III" to the spacious, industrial murmurs of "A Sonic Womb Part V."
Ciani has expressed surprise at the devoted following of her work with the Buchla after decades of being misunderstood or used as talk show comedy fodder: "Now when I play, I have an audience that understands what I am doing." That's certainly evident on A Sonic Womb. From the raucous applause that opens the record to a fan's full-throated whistling during "A Sonic Womb Part VIII"'s ricocheting beats, Ciani has found a community who finally sees her Buchla as she did so many decades ago: a friend, a partner, a creative powerhouse.