ALBUM OF THE DAY
Survival Unit III, "The Art of Flight: For Alvin Fielder"
By Peter Margasak · March 21, 2022
​
​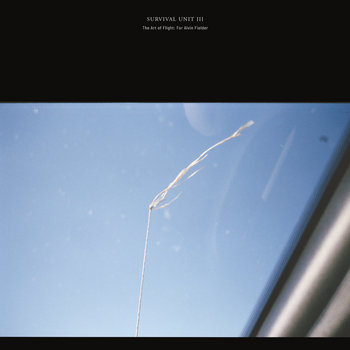 .
00:10 / 00:58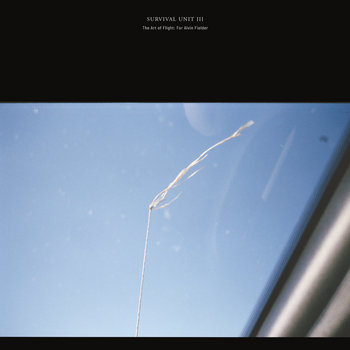 Merch for this release:
Vinyl LP
Peter Brötzmann's Chicago Tentet enjoyed a fiery 14-year run before the German reedist shut the project down in 2012, fearing that it reached its creative endpoint—among other reasons he noted in an open letter announcing his decision. The explosive free jazz combo not only toured and frequently recorded during that period but also elevated the practice of improvised music around the globe. Less mentioned are the creative partnerships the group cemented. Its heavy-hitting members went on to form loads of different constellations—few as long-lasting and fecund as Survival Unit III, a trio iteration of a project conceived by multi-instrumentalist Joe McPhee dating back to the early 1970s. McPhee has built lasting musical relationships with percussionist Michael Zerang and cellist Fred Lonberg-Holm. While he's worked with them in other configurations, the rapport and heat they deliver as a trio is hard to match.
Their new album The Art of Flight: For Alvin Fielder is a live recording made at The Mint in New Orleans in January of 2018 during the Instigation Festival, an ongoing creative exchange between that city and Chicago organized by guitarist Steve Marquette (Marker, The Few). In fact, this is the inaugural release in a new partnership between Austin experimental music powerhouse Astral Spirits and the new Instigation imprint. The inspired performance captures the group's collective power as a free improvisation ensemble that feels like a single entity: sobbing, screaming, and whispering as one, even while each musician carves out their own space, operating with fierce independence. The album is broken into five pieces, but the music was forged with an uninterrupted flow, with little more than a pause for air and space breaking up the set.
Survival Unit III delivers a liquid performance, ignoring any hierarchy between wild blowing and emotionally wrenching balladry. McPhee unspools muscular, finely grained lines with his tenor saxophone, briefly singing through his horn on "Part III," adding an extra layer of intensity. He taps into his deep connection with jazz history, particularly an Ayler-esque spirituality that he's made his own. His partners don't simply fall in line behind him, either. Zerang carves out space, unleashing exploratory tom-tom patterns and sharp cymbal accents that hint at groove as much as they suggest a brittle sculpture. At the same time, Lonberg-Holm—dispensing with the electronics he'd used on each of the trio's half-dozen previous albums—splits the difference between rhythmic reinforcement and coloristic explosion of melody and noise.
There are no either-or dichotomies between tradition and experimentation here. As with the best improvising groups, Survival Unit III can go anywhere, but they make those decisions in the moment—sometimes keeping it small, sometimes opting for maximalism. The music on The Art of Flight: For Alvin Fielder locates a sweet spot right in the middle. The album is dedicated to the brilliant drummer Alvin Fielder, a Mississippi native who was a key early member of Chicago's Association for the Advancement for Creative Music (AACM). (He played in the first quartet led by Roscoe Mitchell.) Fielder and McPhee performed a trio set with bassist James Singleton following this SUIII set. The drummer passed away a year later, at age 83.