ALBUM OF THE DAY
Album of the Day: Sun Ra, "Of Abstract Dreams"
By Marcus J. Moore · March 13, 2018
​
​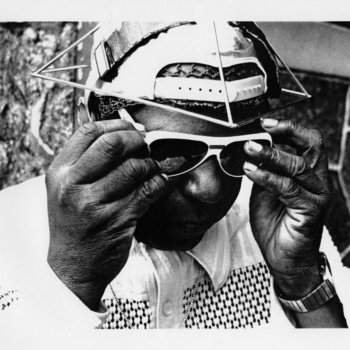 .
00:10 / 00:58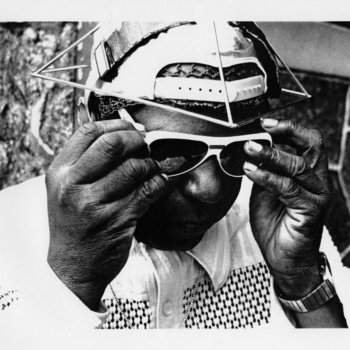 Merch for this release:
Compact Disc (CD), Vinyl LP
In 1974, Sun Ra found a musical home on the University of Pennsylvania campus, in the studio of public radio station WXPN. It was a scrappy, student-run venture, and a great spot for a jazz composer and self-proclaimed alien. He'd record at the station several times until 1980. For Sun Ra, an Afrofuturist who believed true peace for black people resided in outer space, finding solace anywhere on Earth was quite a surprise.
Newly released by Art Yard, Of Abstract Dreams collects a portion of the music Sun Ra performed on WXPN. Here, the cosmic jazz icon plays alternate versions of "Island in the Sun," "New Dawn," "Unmask the Batman" and "I'll Wait For You," tweaking the tracks' arrangements while maintaining the songs' original structures. Take "Island…" as an example: A Latin-influenced jam from 1974's The Invisible Shield, Sun Ra quickens the rhythm with thicker percussion, adding harmonic chants that bolster the track's divine essence. "Unmask the Batman" is also given new life on this set: with its deep scatting, piano stabs and winding horns, the song properly retains the original's blustery swing.
Then there's "I'll Wait For You," a robust funk-fusion cut that appears on Strange Celestial Road. A love story occurring across "many light years in space," the stripped-down composition allows Sun Ra's vocals to cut through, giving them adequate shine. Of Abstract Dreams is the sound of a true genius fully aligned with his spirituality. Though the artist had long mastered the path of space travel through music, this set feels decidedly comfortable, as if he'd finally ascended to a higher level of consciousness. While Abstract is a fleeting glimpse, it's still an essential stop in Sun Ra's grand voyage.