ALBUM OF THE DAY
Sumerlands, "Dreamkiller"
By Brad Sanders · September 15, 2022
​
​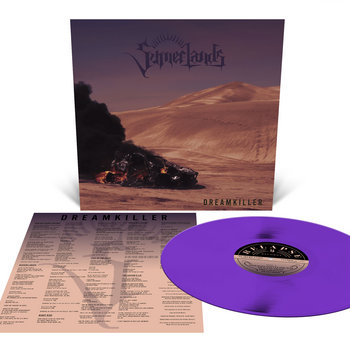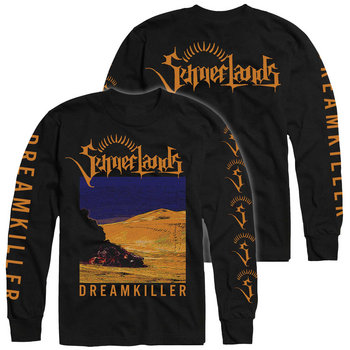 .
00:10 / 00:58
Merch for this release:
Vinyl LP, Compact Disc (CD), Cassette, T-Shirt/Shirt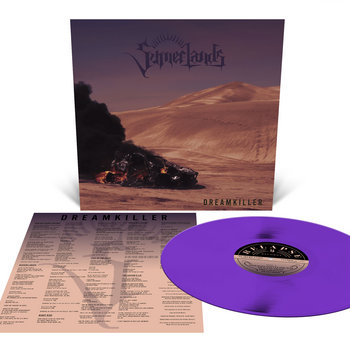 The debut album by Sumerlands arrived in 2016 amid a flood of hesher-baiting metal from a surging wave of old-school revivalists. The Philadelphia-based band, led by guitarist Arthur Rizk and fronted by enigmatic crooner Phil Swanson, took a classier tack than most of their contemporaries. Their melodically sophisticated brand of heaviness was more sport coat than denim vest. Rizk and co-guitarist John Powers traded crystalline riffs and perfectly placed solos like Chris DeGarmo and Michael Wilton, the dapper duo whose refined playing powered Queensrÿche's brilliant early albums. Swanson's stentorian presence locked everything into place. He seldom reached for big, belting notes – the climax of "The Guardian" being a stunning exception — but his tightly controlled delivery held seemingly limitless power. Then, at the beginning of 2019, he quit the band.
The remaining members – Rizk, Powers, drummer Justin DeTore, and bassist Brad Raub – took a brief pause to consider their next move, but in truth, there was only one person they believed could replace Swanson. Veteran singer Brendan Radigan (Magic Circle, Stone Dagger) came into the fold about six months after Swanson's departure, and by the end of 2019, he was demoing the songs that would become Dreamkiller. His addition came with the former frontman's full blessing; in a recent (print-only) Decibel interview, Rizk says Swanson sees Radigan as the Bruce Dickinson to his Paul Di'Anno. That would make Dreamkiller the band's The Number of the Beast, and Rizk and company have ramped up their ambitions accordingly.
If Sumerlands didn't sound particularly concerned with what the true-metal warriors of the world would think of it, Dreamkiller cares even less. The band's (metaphorical) sport coats are now coke-white, their Miami Vice sheen gleaming in the sun. The songs on Dreamkiller owe as much to the late '70s AOR of bands like Foreigner and Boston as they do to traditional heavy metal. Everything Sumerlands does on the album is in service of the hooks, which are abundant. For his part, Radigan rises to meet them; his voice is more pliable than Swanson's, and he's able to chase melodies through ascending patterns and around tight corners. There's an emotional urgency to the way he sings the pleading "Heavens Above" and the sly power ballad "The Savior's Lie" that elevates the material.
Dreamkiller also sounds expensive, and delightfully so. In Rizk's day job as an audio engineer and producer, he's become one of metal's premier studio wizards, and he plies his sacred art throughout Dreamkiller. He delights in small details, like the feather-light synths that trace the title track's chugging main riff and the dueling solos that disappear into the haze of a deeply '80s fade-out on "Death to Mercy." Had they been blessed with the right timing and record deal, Sumerlands might have run up a six-figure studio tab back when Journey and Toto were tearing up the album charts. With Rizk behind the board, they've achieved that bigger-than-life sound without having to foot a commensurate bill.