ALBUM OF THE DAY
Album of the Day: Sudan Archives, "Sink"
By Jay Balfour · May 25, 2018
​
​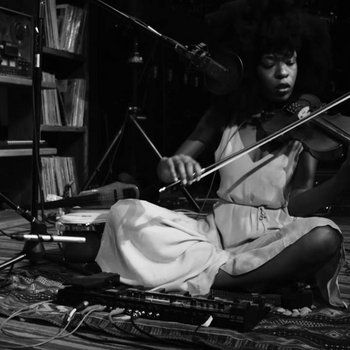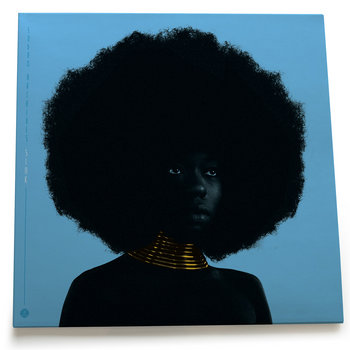 .
00:10 / 00:58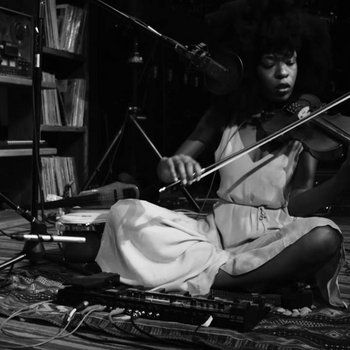 Merch for this release:
Vinyl LP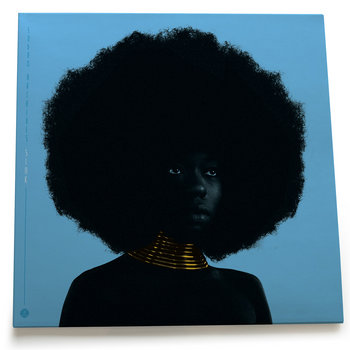 A few years ago, Brittney Parks—aka Sudan Archives—left her parents' home in Cincinnati and moved to Los Angeles to pursue a career in music. Parks had taken up the violin in the fourth grade and, perhaps bolstered by a lack of extended formal training, she's used her intuition to craft an elegant and abstract style of play. In an interview with the New York Times, Sudan Archives described the way she plays violin as decidedly "un-Western," recounting the inspiration she found in the folk sounds of Sudanese players. She often forgoes the use of a bow, sometimes slapping her instrument like a djembe drum, strumming it like a banjo, or plucking a riff with her fingers.
In 2017, after cautiously exploring the vibrant and amorphous L.A. beat scene, Parks released her debut EP for Stones Throw Records. On Sudan Archives, she grafted her violin style onto a batch of glitchy, soulful electronic tracks, and sang on all of them. Her new EP, Sink, continues the lo-fi electronic folk awakening she explored on her debut and extends the scope of her songwriting.
Many of the songs on Sink are muggy, but the title track sounds like it's literally underwater. Cavernous, echoey synths float and flutter while Parks's singing voice is shrouded in breathy distortion. "Nont For Sale" is the lead single and obvious album centerpiece. It's boomy, spaced-out R&B on which elastic staccato trickles above the beat. Despite her upending of a classical instrument, the artist's music is held together by a strong center of gravity. She sounds remarkably assertive and radically independent. "This is my light, don't block the sun," Parks declares in a sneering taunt. "This is my seat, can't you tell?"
The song "Beautiful Mistake" sounds quaint by comparison, with a tick-tock drum unraveling in a crooked gallop while Parks plucks a tip-toeing riff. "Sink describes the way I want my music to make you feel," Parks says in an artist's statement about her new EP. "It's inspired by my love of fluidity, movement of jellyfish, and water." For an artist still discovering her talents, Parks sounds comfortable gliding from one sound to the next.
-Jay Balfour