ALBUM OF THE DAY
Sturgill Simpson, "The Ballad of Dood & Juanita"
By Brad Sanders · August 30, 2021
​
​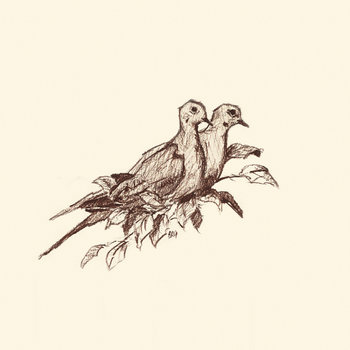 .
00:10 / 00:58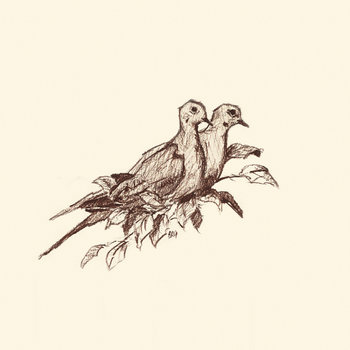 With every record Sturgill Simpson has made since his 2014 breakthrough, Metamodern Sounds in Country Music, he's made a conscious stylistic pivot. The Kentucky songwriter has practically dared fans to stick with him through excursions into Elvis-in-Vegas maximalism, Eliminator-era ZZ Top choogle, and low-key bluegrass. The Ballad of Dood & Juanita is yet another reinvention, but this time, it finds Simpson embracing country music tradition rather than swerving around it.
The Ballad of Dood & Juanita is Simpson's first full-on concept album: a Civil War-set story written in tribute to his grandparents. Simpson uses its tight and familiar narrative—Juanita is abducted, Dood tracks her down and kills her kidnapper—to explore a century of country music tropes, both lyrical and musical. There are songs here about Dood's unrivaled toughness, his fearless horse, his loyal dog, his abiding love for Juanita. The tone seems to split the difference between a hushed reverence and a knowing wink. Working again with the Hillbilly Avengers, the band he assembled for last year's Cutting Grass Vol. 1 and 2, Simpson draws on a litany of American folk music styles, from traditional bluegrass and Western ballads to military marches and cattle drive a cappella. That unmistakable baritone aside, it doesn't sound much like the guy who just scored an anime feature for Netflix a couple years ago.
Simpson's guiding light throughout Dood & Juanita is Willie Nelson, whose Red Headed Stranger similarly subverted country tropes while audaciously deploying them. Nelson contributes a guitar solo to "Juanita," a Latin-tinged ballad that pokes fun at its title character's decidedly non-Latin roots—"Juanita, where'd your Mama get that name?/ There's no señoritas from the mountains where you came." Nelson's co-sign feels like a passing of the torch, the red-headed stranger giving his blessing to another project so steeped in tradition that it feels iconoclastic.