ALBUM OF THE DAY
Album of the Day: Strand of Oaks, "Hard Love"
By Jeffrey Silverstein · February 15, 2017
​
​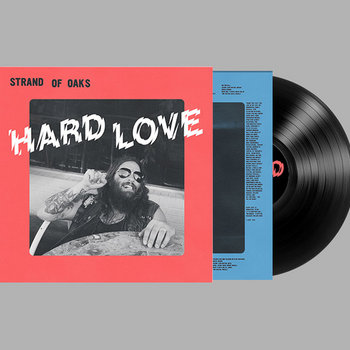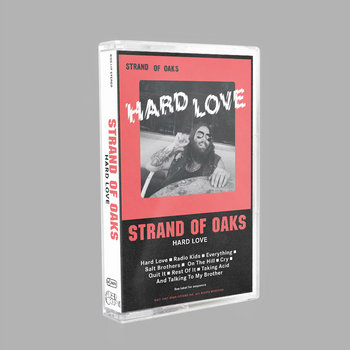 .
00:10 / 00:58
Merch for this release:
Compact Disc (CD), Vinyl LP, Cassette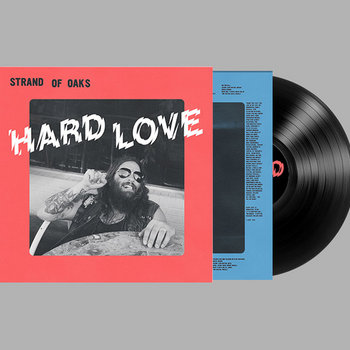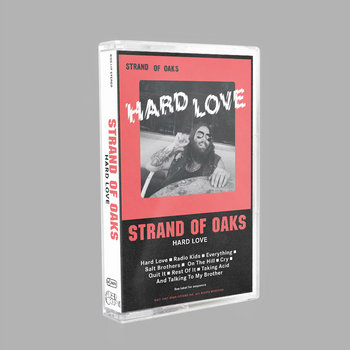 2014's HEAL served as something of a reinvention for Philadelphia singer-songwriter Timothy Showalter. After a trio of independently-released ethereal folk records, Showalter took bold first steps to transition Strand of Oaks from a hushed whisper to full-on scream. Enlivened by stadium-style arrangements and thunderous guitar heroics, Showalter used HEAL to stare down his demons with unbridled energy and a brutally honest lyrical approach. "I know you cheated on me," he sang on the title track, "but I cheated on myself."
Showalter explores that forthright, lionhearted approach to storytelling even further on Hard Love. Equally inspired by Creation Records, Trojan dub compilations, and Jane's Addiction, Showalter turned to producer Nicolas Vern (The War on Drugs, Spoon) and best friend/guitarist Jason Anderson to help combine those disparate influences into a cohesive body of work. Together they achieve a loose, hedonistic vibe. With strident, sing-along style vocals and unrelenting solos, second single "Rest of It" nods toward multiple musical genres without feeling forced or dilettantish.
The songs on Hard Love grapple equally with domestic issues, the near-death of his brother and, and his own impermanence, but instead of unraveling, Showalter chooses to celebrate his limited time on earth through rock and roll. The fuzzed out, synth-driven single "Radio Kids" bottles the pure teenage bliss that comes with hearing your favorite song on the FM waves, giving you a fleeting sense of courage and peace. Downtempo piano-ballad "Cry" pinpoints the devastating moment you realize that it's you, not your partner, who are the source of the turmoil in your relationship. Frustration—with love, with family, with aging—crop up throughout the record, and Showalter speaks about them in matter-of-fact language. "You went away, you went searching" he sings at the start of the record, "You came back tired of looking."
If there were times on HEAL where Showalter sounded lost, on Hard Love, he's beginning to take control of his own life. Though it's somber at times, the record is shot through with an underlying spirit of hope. Self-deprecation is replaced with honest contemplation, and whatever demons haunted HEAL have been put to rest.
—Jeffrey Silverstein