ALBUM OF THE DAY
SQÜRL, "Silver Haze"
By Colin Joyce · May 04, 2023
​
​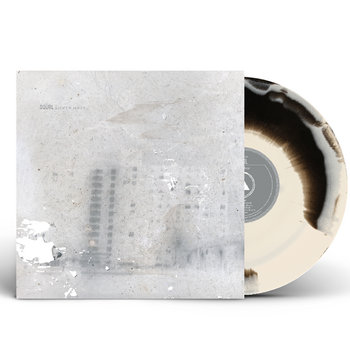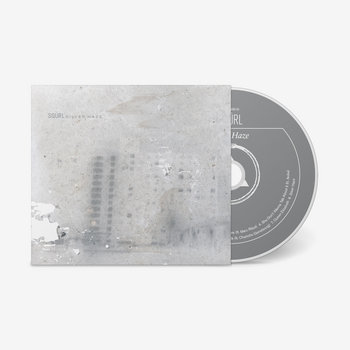 .
00:10 / 00:58
Merch for this release:
Vinyl LP, Compact Disc (CD)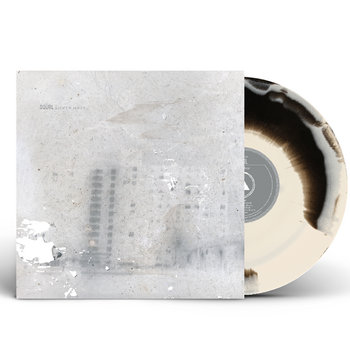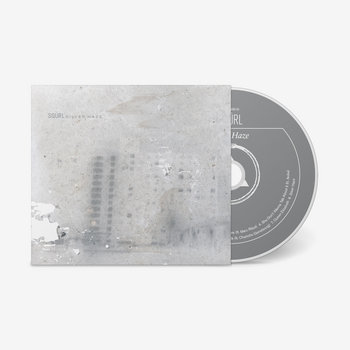 Sqürl was born to score the surreal. The duo, composed of filmmaker and icon of the New York underground Jim Jarmusch and film producer and musician Carter Logan, formed to provide the score for Jarmusch's opaque spy thriller The Limits of Control (2009). Glacially paced, elliptically structured, and full of mysterious, tight-lipped characters, the film is uniquely enigmatic. Fittingly, it also marked the debut recordings of Sqürl (then known as Bad Rabbit), who lend gnarled guitar drones, otherworldly kosmische, and hazy screwed-up feedback to a soundtrack that also includes fellow travelers through rock music's outer limits like Sunn O))), Boris, and Earth.
Across a handful of EPs as well as scores for other Jarmusch films—including the skeletal, unsettling drones in 2013's Only Lovers Left Alive and the hauntological synth music for Paterson—Sqürl have since established themselves as masters of unsettled moods, bringing dreary depth and thorny texture to whatever sounds they explore on a given project. Their debut album, Silver Haze, feels like a culmination of the meditative, monolithic music they've recorded to date. Swirling together frigid memories of no wave, heavy-lidded desert rock, and grayscale ambiance, the record feels crushingly heavy but deceptively elusive; a feedback-laden dream of a dying world.
There's a creeping sense of encroaching apocalypse that's present from the very start of the record. Lead single "Berlin '87," though explicitly inspired by Jarmusch's memories of living in the German cultural hub, is a bleak tangle of foreboding guitar lines—paced so that each sludgy melody arrives a little slower than you might expect. It feels damp and mud-streaked, the sort of grim instrumental that's built to suck you into its gloom.
On "The End of the World," Jarmusch makes the project's ominousness explicit, gravely intoning a story about teenagers tearing through the end times as more distorted drones waver and roil like the last wisps of smoke rising from a stomped-out fire. Whether his spoken-word explorations are oracular sermonizing or merely speculative fiction, it's a compelling way to set the tone for the rest of the record that unfolds, an omen of impending doom.
Collaboration has always been at the core of Sqürl, both in the alchemistic interplay of Logan and Jarmusch's experiments, as well as with outside players including lutist Jozef Van Wissem (who contributed heavily to the Only Lovers Left Alive score) as well as occasional guest vocalists like Cults's Madeline Follin. It's always seemed to lend their downcast, slow-moving music a sense of direction and purpose—a somewhat hopeful idea that if they're going to trod through these desolate expanses, they will do so with company and camaraderie. Silver Haze doubles down on this side of their work, welcoming guests on half of its tracks, including appearances from the British singer-songwriter Anika, experimental guitarist Marc Ribot, and French pop mutator and actress Charlotte Gainsbourg. At their best, these tracks offer moments of light and peace amid the somber proceedings.
Gainsbourg's contribution especially—to the overcast "John Ashbery Takes A Walk"—feel piercing and powerful, the sort of performance that overtakes the atmosphere and transforms it into something new. There's heaviness still, for sure, but her whispered, abstract poetry lends their sound new depth, turning the uneasy instrumental into something more complicated, more beautiful. Moments like these showcase the strange power of Sqürl. Exploratory and never didactic, they follow all of their boldest impulses. And while they seem most comfortable in the darkness, they don't restrain themselves to one style or sound. As a result, Silver Haze is a labyrinthine but rewarding record that reveals more detail and complexity the more you're willing to submit to its strange rhythms.