ALBUM OF THE DAY
SPELLLING, "The Turning Wheel"
By Natelegé Whaley · June 25, 2021
​
​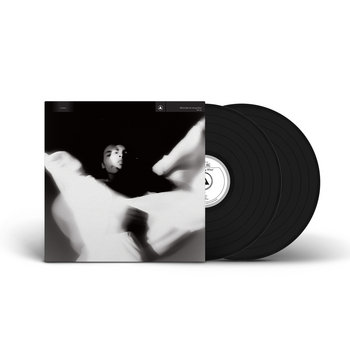 .
00:10 / 00:58
Merch for this release:
2 x Vinyl LP, Cassette, Compact Disc (CD)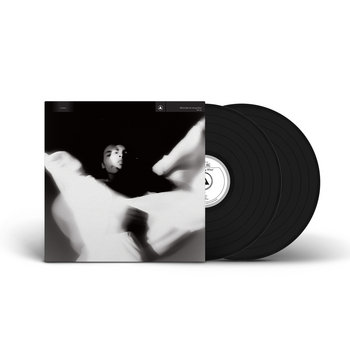 Oakland singer, songwriter, and producer Chrystia Cabral aka Spellling explores duality and expansion on her latest album, The Turning Wheel. Known for building imaginative worlds with dreamy synths, Cabral develops her sound by collaborating with 31 musicians for a record presented in two parts: "Above" and "Below." The first side embodies tenderness and warmth, while the subsequent half takes the plunge into darker energies reminiscent of her previous projects, Pantheon of Me and Mazy Fly. Three albums in, Cabral leans more on her voice as instrument, uncovering the depths of her artistry.
The Turning Wheel is inspired by a multitude of genres, "from soul to psych to pop to noise" according to the record's liner notes, which she knits together to gradually transport listeners from an airy high to a heavy low. It's all done in a theatrical fashion, each scene connected by raw emotion. "Turning Wheel" is a gentle, disarming call for unity in love, backed by a choir. "Lay down all your weapons / We don't have to fight," she pleads. The whimsical pop song "Awaken" speaks to the abundance of the present moment: "All we want is right here/ All we need and more/ Let your heart surrender/ Let your heart transform." "Boys at School" progresses a haunting whisper into raging synths to express the ache of love at a crossroads. "I hate the boys at school/ They never play the rules." The menacing "Magic Act" is an escapist anthem that features a dragging drum loop, zigzagging electric rock guitar, and a soulful low register vocal that channels a new age Toni Braxton.
Although recorded during a time of isolation, a commanding self-assurance shines through on The Turning Wheel as Cabral effortlessly holds space for a wide range of emotions without compromising connection and relatability.