ALBUM OF THE DAY
Album of the Day: Soft Hair, "Soft Hair"
By Erin Lyndal Martin · November 16, 2016
​
​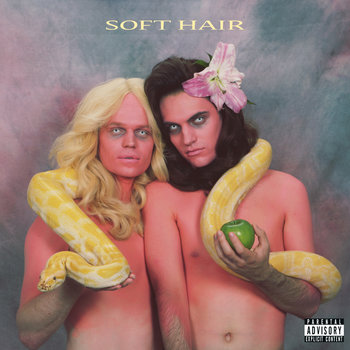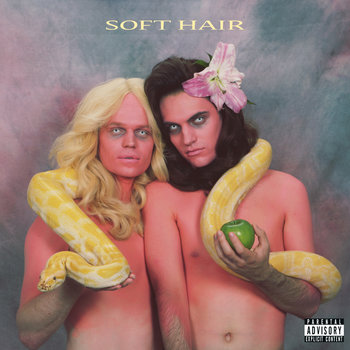 Arguably, Soft Hair was formed in 2007 when Connan Mockasin and Sam Dust (LA Priest) performed at the same party.  Both men were accused of stealing a decorative fiberglass pig belonging to the host, and what was at first animosity between them eventually became fertile ground for creative collaboration. The two recorded their self-titled debut in fits and starts between Dust's apartment in Nottingham, England and Mockasin's place in Wellington, New Zealand.
The resulting album is charmingly unorthodox, landing squarely in the Roxy Music art-pop tradition. Opening track "Relaxed Lizard" plays like scrambled disco, flavored with bongos. "Jealous Lies" is reggae funk with strategically-placed synths. "In Love" is a languid R&B song with exotic beats, instrumental fills, and layered vocals. Hearing two different male voices layered atop one another is still relatively uncommon—even moreso when each boasts a distinct falsetto. "Alive Without Medicine" is surf rock for stoned surfers, and the woozy synths and glimpses of percussive funk keep it floating in the stratosphere.
Though Soft Hair borrows from an eclectic batch of genres, their sound is remarkably cohesive—falsetto vocals, dreamy synths, and Will Ricketts' masterful percussion blending seamlessly. And the album's gentle sense of goofy playfulness keeps the songs surprising, while never tipping over into novelty kitsch.
—Erin Lyndal Martin