ALBUM OF THE DAY
Slothrust, "Parallel Timeline"
By Elle Carroll · September 13, 2021
​
​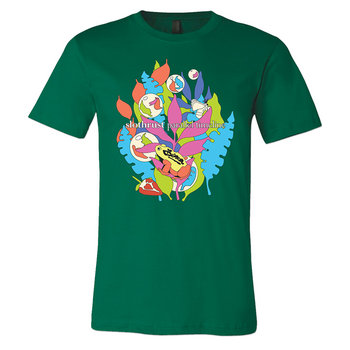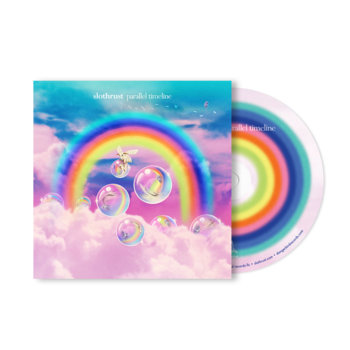 .
00:10 / 00:58
Merch for this release:
Vinyl LP, T-Shirt/Apparel, , Compact Disc (CD)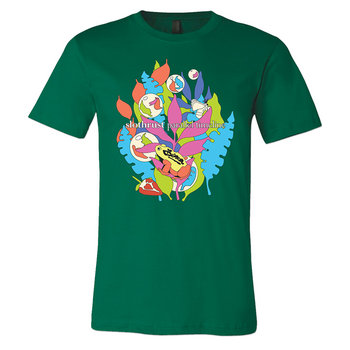 "An urge to self-transcendence is almost as widespread, and, at times, quite as powerful as the urge to self-assertion," wrote Aldous Huxley in a lengthy digression within his 1952 non-fiction novel The Devils of Loudun. On Parallel Timeline, Slothrust frontwoman and primary songwriter Leah Wellbaum not only vehemently agrees, but is driven forth by both urges simultaneously. Across ten tracks of shifting alt rock indebted to early career Metric, Nada Surf, and certain shades of Yeah Yeah Yeahs, she is consumed not only by the elusive desire for self-transcendence, but also by the need to assert and, as a result, explain herself.
She has no time to waste. On climate change tirade "The Next Curse," she describes herself as "rabid with desire" amid howls provided by Halestorm's Lzzy Hale. She admits her shortcomings on the biting "Courtesy" ("I tried to play it cool but I'm coming in hot"), and goes full confessional over moody piano on "Waiting": "I got loud/ Flipped my lid, I always do." She turns to the zodiac for a bit of guidance on "Strange Astrology," itself reminiscent of Wolf Alice's gentler side. Then again, album opener "Cranium" opens with her expressing ambivalence over being left to her own devices: "I don't want to be addicted to the noise/ But when it goes away I want to die."
Wellbaum is plenty invested in these efforts to know and transcend herself, but she's equally aware of the flimsiness of her own perception, and that nothing is ever as solid as it seems. She says as much on "King Arthur's Seat": "It's funny how time is just hands on a clock."  But she forges ahead anyway, her vocals towering over the mix as she dresses down her lifelong dreams: "I always wanted to be something/ Maybe I missed the mark." By the time she reaches the final track, she is threatening to starve her ego and get into meditation, sung sweetly and without the snark of a certain other new song about grasping at enlightenment, however misguided. Whether Wellbaum achieves the transcendence she's looking for is doubtful—Few of us do! Existence is a prison!—but it's the urge to self-assert that dominates and ultimately defines Parallel Timeline. By its end, she achieves something else altogether: self-possession. And that feels very, very real.