ALBUM OF THE DAY
Album of the Day: Sleater-Kinney, "Live in Paris"
By JJ Skolnik · January 26, 2017
​
​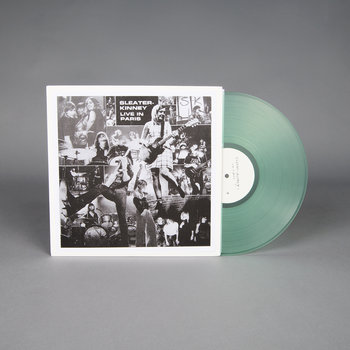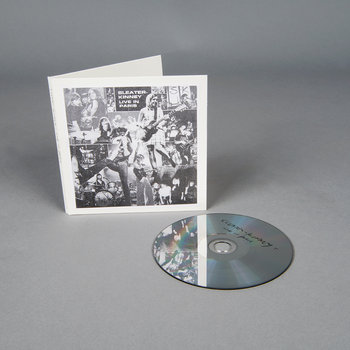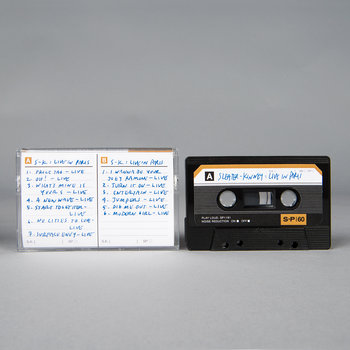 .
00:10 / 00:58
Merch for this release:
Vinyl LP, Compact Disc (CD), Cassette, T-Shirt/Apparel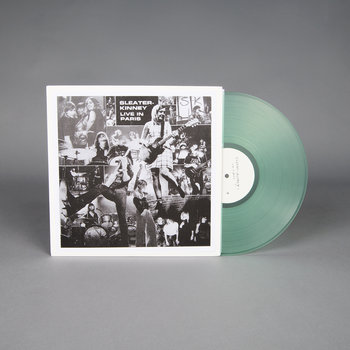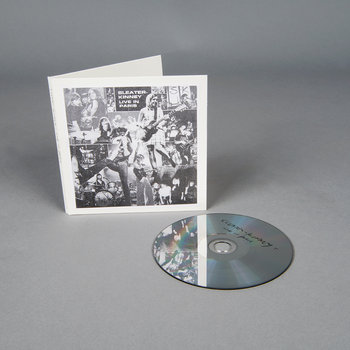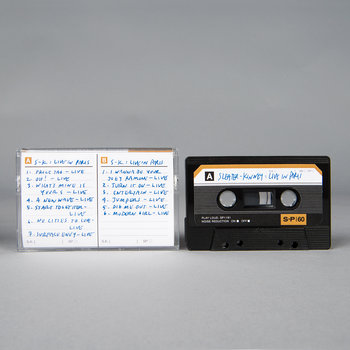 The thing about Sleater-Kinney's 2015 post-hiatus album No Cities to Love and the Portland rock group's ensuing tour is that, as they were quick to explain at the time, this wasn't a reunion. They'd never broken up—they'd just pressed pause, focusing on other projects. When they were ready to start making music together again, they did. As Sleater-Kinney's entire career has been, it was on their own terms.
Live in Paris is a document of one of those 2015 shows, and it's an excellent live album in all aspects. It's recorded and mastered evenly and professionally, as would be expected from an official release, but there's nothing about it that sounds sterile. You can hear Corin Tucker and Carrie Brownstein moving to and away from their microphones, and there are some very natural moments, as when Tucker struggles to get all her lyrics in without losing any ferocity on "What's Mine is Yours," a breathless ode to love as subversive energy from 2005's The Woods, which sounds far more vital here than its studio version. Both her and Brownstein's voices have ragged edges by the time they get to the blown-out bridge. Janet Weiss' performance throughout the entire record should silence any rogue naysayers who don't think she's one of America's best rock drummers—powerful and precise, Weiss keeps up a pace that'd have most gasping midway through the set, injecting the occasional sly, jazzy curlicue or syncopated part with fluid ease.
This is not a set that rests or lopes along. It's hard, tense, and aggressive, but it also bubbles with ebullience—Sleater-Kinney at their best. The setlist is pretty evenly divided throughout their discography—several tracks from No Cities to Love, The Woods, and One Beat, as well as a smattering of nostalgic selections from Call the Doctor, Dig Me Out, and a stunning version of "Start Together," from 1999's The Hot Rock. It serves just as easily as a terrific introduction to Sleater-Kinney's discography and ethos as it does as a treat for longtime fans.
And so Live in Paris ends up being a portrait of a band that started full of youthful fury over 20 years ago as they figure out how to turn that energy into something sustainable now that they're, you know, grownups, without losing any momentum. Die before you get old? Nah, not if you can do it Sleater-Kinney's way.
—Jes Skolnik