ALBUM OF THE DAY
Album of the Day: Shy Boys,"Bell House"
By Tanner Howard · August 03, 2018
​
​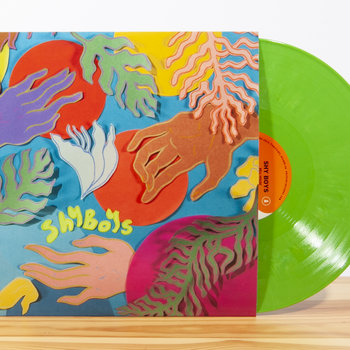 .
00:10 / 00:58
Merch for this release:
Vinyl LP, Compact Disc (CD)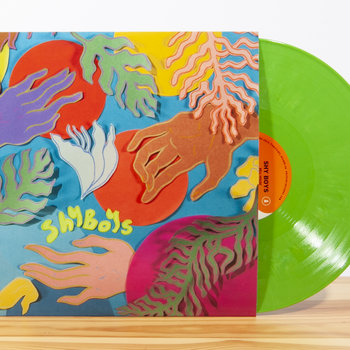 Shy Boys' second album, Bell House, is as multilayered and Technicolored as you'd expect from its album art, buoyed by five-part harmonies that play well with hand-clapped rhythms and new wave guitars. It's packed with bittersweet humor: on lead single "Take The Doggie," for example, a piece of dropped food leads the band to contemplate what it will take to rescue a malnourished dog from the yard. And on the title track, about a dilapidated Kansas City house that the band shared for five years until lead singer Collin Rausch moved into his childhood home with his wife, Rausch is trying to sing himself out of loneliness, needing band practice to reconnect with his friends.
With most of the songs clocking in at under three minutes, the album's brevity works as both vice and virtue. While the breeziness lets the band juxtapose their diverse musical strengths in quick succession, it can leave the listener wanting more, just as the band hit their stride. At least they depart on a long(er) note: closing track "Champion" earns the band's unofficial title as the "Beach Boys on Robitussin," with its interlocking harmonies and wide-open guitars. Rausch celebrates a life spent with his brother (and fellow band member) Kyle, singing, "When I would run up and down the block / You'd lie and tell me I was fast, just to see me smile." It's a heartwarming moment, and a testament to a lifetime of shared harmonies, first sung with their parents in a church choir. On Bell House, Shy Boys find their voices at the same time they're finding their emotional range.