ALBUM OF THE DAY
Album of the Day: Shame, "Songs of Praise"
By Will Schube · January 12, 2018
​
​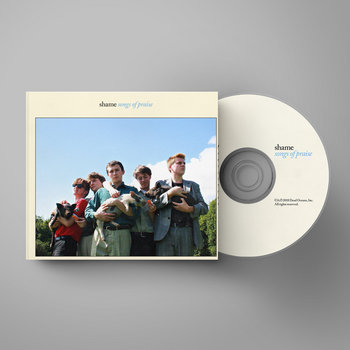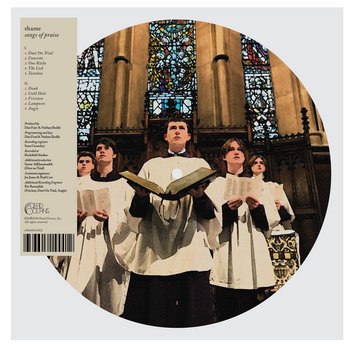 .
00:10 / 00:58
Merch for this release:
Compact Disc (CD), Vinyl LP, Cassette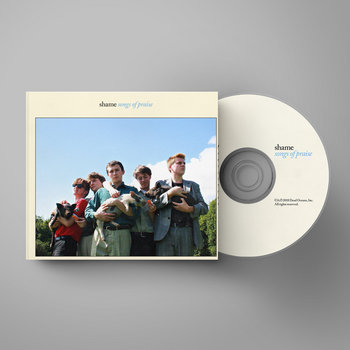 With the exception of the odd veteran act that manages to stay relevant even as their hair goes grey, punk is mostly a genre best served by the young. Case in point: Shame, a group of 19- and 20-year-olds from south London who provide the newest and greatest argument that snarling guitars and nihilistic yelps sound best coming from those barely of legal drinking age. Their debut LP, Songs of Praise, is a non-stop sprint through the darker alleys of post-punk, grunge, hardcore, and even, occasionally, pop.
Album opener "Dust On Trial" is ferocious, guitarists Sean Coyle-Smith and Eddie Green circling each other menacingly while singer Charlie Steen deadpans grumbling, sounding like Nick Cave on Xanax. The song's tense and coiled opening turns out to be a bait-and-switch; the song explodes in its second half, all guts and aggression, the guitar line dive-bombing over and over again, Steen's voice building to a rancorous snarl.
That song is so good that it would be enough if the rest of Praise simply followed its template, but what makes the album so vital is the scope of sound the group explore. "One Rizla" is a stadium-ready anthem with group vocals, while "Donk," which clocks in under two minutes, is pummeling, incorporating clanging, Big Black-style riffs and spastic yelps from Steen.
The album ends with "Angie," a track that crystallizes everything Shame does so well. It moves from a quiet, melodic opening section, to a slow, crawling build that wouldn't sound out of place on an early U2 record. Steen's voice is decidedly tender, consciously avoiding the growl he spends the previous nine tracks employing. The track's final half moves into anthemic territory, like an Oasis B-side written during the peak of the band's powers. It's unlike anything else on the record, but still suits the band perfectly. This is what makes Songs of Praise such a startlingly strong debut: The band is confident enough to explore different sounds, but never steer too far from the blood and the guts and the grime. Punk may be for the kids, but Shame is for everyone.
-Will Schube