ALBUM OF THE DAY
Second Layer, "Courts or Wars"
By Alex Deller · January 19, 2023
​
​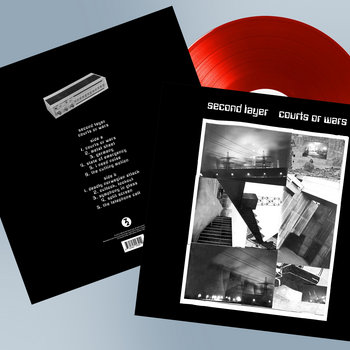 .
00:10 / 00:58
Merch for this release:
Vinyl LP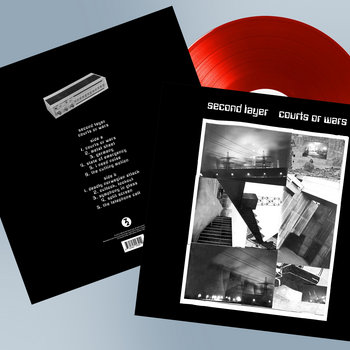 Despite his life being cut tragically short, Adrian Borland left behind a remarkable musical legacy. Indeed, the first five years of his recording career alone pack in more stylistically and creatively than most musicians could muster in a lifetime.
Best known from the underappreciated post-punk band The Sound, his early projects included urgent first-gen punk group The Outsiders and The Witch Trials, a creepily brilliant collaboration featuring Jello Biafra and East Bay Ray of the Dead Kennedys. With Second Layer, Borland joined forces with school friend Graham Bailey (also of The Sound and The Outsiders) to create a concise catalog of brutally bleak, blank-eyed post-punk that remains chillingly compelling 40-plus years after its initial release.
Courts Or Wars compiles the band's two EPs (1979's Flesh As Property and the following year's State Of Emergency) along with a scattering of demo tracks. Traces of the lyricism and melodic intelligence that made The Sound so beloved are present, but the onus here is on discomfort: guitars splinter and crack and meaningless everyday conversations drip with threat, while Bailey's keyboards, motorik drum programming, and homemade electronics add to the sense of needling unpredictability.
Even catchier tracks like "Courts Or Wars" and "State Of Emergency" are tightly-wound and panicky. Then there's the fragmentary weirdness of "The Cutting Motion," the life support blips of "Metal Sheet," and the jagged atonality of "I Need Noise." The demo material sees things tumbling towards full disintegration, with crackling transmissions and moments of musique concrète chafing up against the unreleased "Outlook, Lookout," the faint gray outlines of which recall an endlessly Xeroxed set of blueprints so disintegrated it's unclear what building they represent. These experiments would come into fuller focus with the magnificently dour 1981 full-length World Of Rubber, which brought the band's paranoiac worldview to its logical conclusion.
While Joy Division might initially serve an apt point of comparison, Second Layer stretched towards an even more Ballard-esque realm inhabited by the likes of Chrome (particularly on the squelchy, borderline-Black Sabbath riffs of "Germany"), Cabaret Voltaire, Grauzone, and KaS Product. Like the best post-punk and cold wave acts of the late '70s and early '80s, the material here sounds both of its time—the product of drab misery, economic uncertainty, and the looming possibility of nuclear war—and utterly outside of it: equal parts fascinating time capsule and dire warning from a very possible immediate future.