ALBUM OF THE DAY
SAUL, "Mutualism"
By John Morrison · August 15, 2022
​
​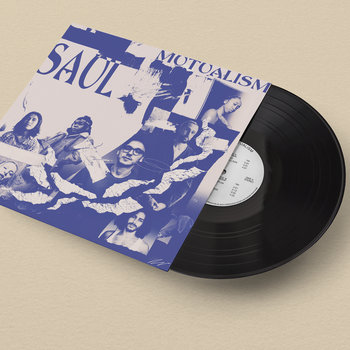 .
00:10 / 00:58
Merch for this release:
Vinyl LP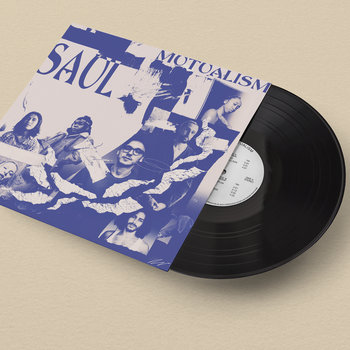 By the late '90s and early 2000s, many of the rhythmic, harmonic, and melodic hallmarks of jazz had thoroughly infiltrated dance music, introducing richness and complexity to the music heard on dance floors around the world. Spearheaded by DJ/producers like 4Hero, IG Culture, Bugz in the Attic, and others, the West London-born sound known as "bruk" or "brokenbeat" was the result of a singular melding of jazz of dance music. With brokenbeat, house music's tempo remained, but its steady, four-on-the-floor beat was replaced with nimble, syncopated beats layered on top of silky electric pianos, cosmic synths, and slinky basslines. Strikingly modern yet indebted to the past, brokenbeat borrowed the sonic signatures of '70s jazz fusion to create updated club music at the turn of the millennium. 

Today, brokenbeat's influence still shines through in the work of some of contemporary jazz and dance music's leading lights. SAUL, the London-based duo of keyboardist Jack Stephenson-Oliver and producer Barney Whittaker (aka Footshooter), take the feel and spirit of brokenbeat and fuse it with modern jazz and dance music sensibilities. SAUL's debut EP Mutualism opens with "The Light," a bouncy house cut featuring a delightful vocal performance from Allysha Joy. As the tune builds behind electric piano chords and loose, jangling percussion, Joy's stacked vocal drives home a utopian vision as we strive to "Reach for a brighter vision of the light." "Can't Wait" sets the tone with dreamy synth chords and a pitched-up and echoed-out vocal sample intoning "I can't waaait." The tune unfolds beautifully as Ezra Collective saxophonist James Mollison floats a tender solo over the odd-metered rhythm. Rapper Lex Amor appears on "Flowers" with an achingly low-key, whispered flow and a sung hook over the buttery, mid-tempo production. "Coalesce" is a bright, optimistic brokenbeat tune animated by Natty Wylah's spirited vocals, which flit between rap, dancehall toasting, and pure poetry. The chorus rings off like a pack of fireworks as Wylah slyly asks "Don't you want to find somewhere better?" With a wave of synth chords swelling behind him the question takes on the form of an enticing proposition, an offer to explore the unknown.

Gorgeous sounding but all too brief, "Pause" provides a literal respite from the driving, intricate rhythms we've experienced so far. Built around the type of soft and bittersweet synth chord progressions and vocal samples that ambient drum & bass pioneers like LTJ Bukem and Peshay were employing in the mid-'90s, "Pause" is a perfect soundtrack for the chillout room at the post-millennial rave. The album closes with "Breaking Moon" (feat. aden), an ambitious uptempo tune that opens with eerily processed vocals fighting a drifting synth line that wafts in and out of focus. Aden's performance here is dynamic as sung phrases, chants, and poetry fight to articulate feelings of love, regret, and desire. "Breaking Moon" is a fitting closer for Mutualism, as the song feels the most progressive and experimental. Twenty years ago, brokenbeat tapped into and revised the music of the past to create a new vanguard; today, acts like SAUL apply that same blueprint to give us a glimpse into the future.