ALBUM OF THE DAY
Album of the Day: Sarah Shook & the Disarmers, "Sidelong"
By Lee Zimmerman · May 09, 2017
​
​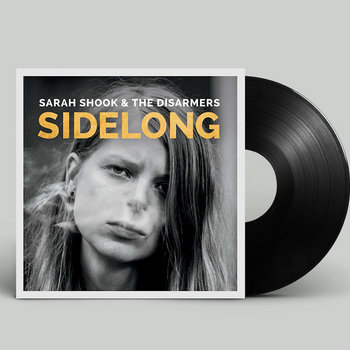 .
00:10 / 00:58
Merch for this release:
Vinyl LP, Compact Disc (CD)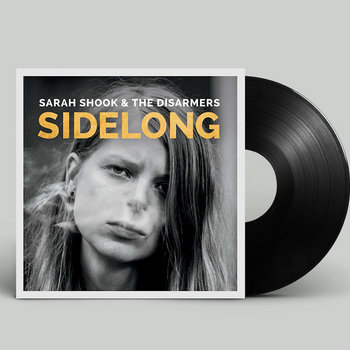 You've got to give Sarah Shook and her aptly-named combo The Disarmers credit; their unabashedly brash delivery and wholly unrepentant attitude demonstrate a confidence that's rare on a band's debut. Clearly Shook's out to shake things up, even at her own expense.
The sound of classic outlaw country and a singular sense of determination are in evidence throughout, not only in the ragged-yet-rollicking rhythms that drive such offerings as "Keep the Home Fires Burnin'," "The Nail," and "Make It Up to Mama," but also in the titles of the songs themselves. "Misery Without Company," "Nothin' Feels Right But Doin' Wrong," and "Fuck Up" all suggest that Shook's instincts have a habit of leading her astray. That said, Shook can be dismissive and self-effacing as well. "I'll drink away my troubles on my own," she insists on the album's weary, pedal-steel-laced title track. The upbeat shuffle of "Nothin' Feels Right But Doin' Wrong" finds her tallying her vices, declaring "I've got cocaine in my bloodstream and whiskey on my breath." And if there's still any lingering doubt that she's prone to questionable choices, her blatant admission that she's "too much of a fuck up" makes that sentiment plain.
While Shook spends plenty of time taking stock of her actions, she occasionally skews introspective. There's a strange backstory behind the crush she conveys for the man name-checked in "Dwight Yoakam," and even the disappointment she shares on "Solitary Confinement" leads to a sudden shift in emotion. It helps make Sidelong a bold debut, a shockingly candid statement from a rebel without remorse.
—Lee Zimmerman