ALBUM OF THE DAY
Sarah Louise, "Earth Bow"
By Miles Bowe · April 29, 2021
​
​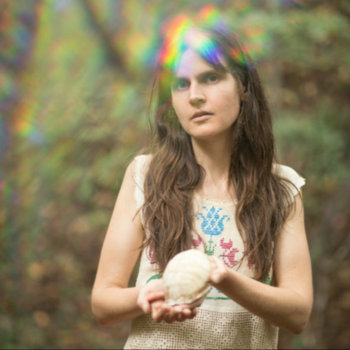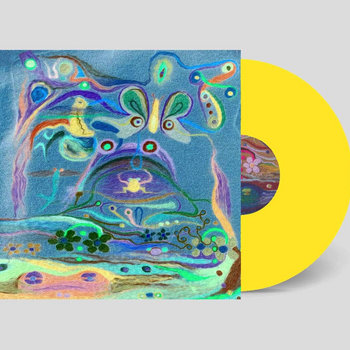 .
00:10 / 00:58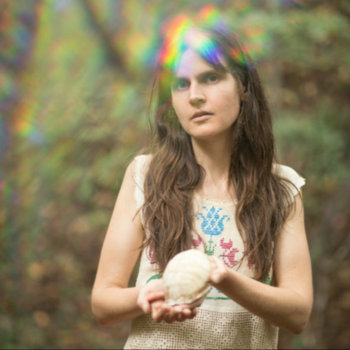 Merch for this release:
Vinyl LP, Compact Disc (CD)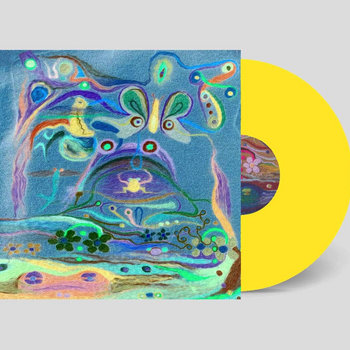 Sarah Louise has turned to nature for inspiration throughout her career, and while the methods for exploring the subject evolve with each album, the overall themes feel eternal. It's as if her 2015 debut Field Guide—a record built on virtuosically fingerpicked 12-string guitar and vivid depictions of the Appalachian wilderness—planted a seed that took root and grew on the records that followed. She introduced electric guitar and a small band on 2018's Deeper Woods, and dove into electronic processing on 2019's gorgeously abstract Nighttime Birds and Morning Stars. Yet each of these leaps has only brought Louise closer to nature, conveying her boundless love for it.
The self-released Earth Bow is Louise's most technologically advanced to date, but that technology also sounds utterly reclaimed by nature. These songs are overgrown with humid synth textures and winding loops cut from studio jams, populated by sampled fauna that Louise recorded in the field. She utilizes an SP-404 to brilliant results, emphasizing the sampler's strength as an instrument itself, just as integral as the 12-string.
Earth Bow's impressionistic construction feels designed for the listener to get lost in, but always in a way that compliments Louise's songwriting, and fills her natural subjects with life. Track titles function like trail markers, as songs blur into one another or open up into unexpected clearings. Some of the most wonderful moments almost seem hidden—like the chant bridging the blissful "Mossy Slope" and "Summertime Moves Slow." That sense of wonder reaches a profound peak on the centerpiece "Earth Wakes Up," an ode to the forest at dawn delivered as one of the most heart-swelling love songs of the year. "We feel the land/ It touches back" she sings. On Earth Bow, Louise's best album to date, that connection has never felt so intimate and moving.