ALBUM OF THE DAY
Album of the Day: Salad Boys, "This is Glue"
By J. Edward Keyes · January 26, 2018
​
​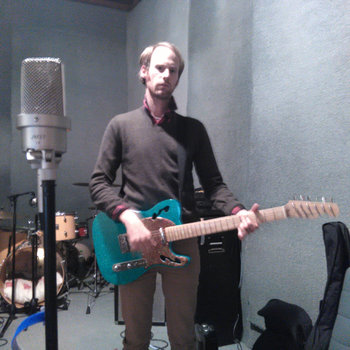 .
00:10 / 00:58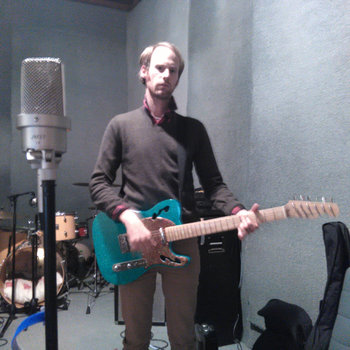 Merch for this release:
Compact Disc (CD), Vinyl LP
On their first LP, 2015's brilliant Metalmania, New Zealand's Salad Boys built hooky, radiant songs from silvery strands of guitar, recalling the same effortless gift for melody as fellow countrymen The Bats as well as Reckoning-era R.E.M. Every song on the album felt wide-eyed and optimistic, frontman Joe Sampson's voice front and center in the mix, the guitars ringing brightly behind him. The mood is decidedly grimmer on This is Glue which, like its predecessor, was recorded and mixed in Sampson's home studio. Those claustrophobic environs suit Glue's paranoid mood. Opener "Blown Up" rides a tense, krautrock rhythm, and Sampson's voice is hushed and distant. When the guitars finally enter, one minute into the song, they arrive in great, furious slashes, a far cry from Metalmania's church-bell pealing.
The result is a record that is marvelously tense and coiled; "Psych Slasher" is aptly named, a big, roaring garage rock song that wouldn't be out of place in the Goner catalogue. "Choking Sick" heaves and stutters, Sampson repeating the same two-note vocal melody over and over as the drums kick and clatter behind him. "Under the Bed" is draped in funereal synths; "Scenic Route to Nowhere" is a three-minute festival of scuzz and rattle. "Hatred," with its open arpeggios, is the closest in tone to Metalmania, but Sampson sighs out his vocals, undercutting the spiraling guitars with a twinge of melancholy. The album's title is appropriate—every song feels caked in gluey layers of distortion, but instead of capsizing the record, the bleariness instead makes the record feel drifting and dreamlike. If Metalmania was a crisp, hi-res photo of a mountain range on a sunny day, Glue is that same photo during a rainstorm, with the focus off. The mood may be different, but the beauty beneath remains unchanged.
-J. Edward Keyes