ALBUM OF THE DAY
Ryley Walker, "Course In Fable"
By Brad Cohan · April 05, 2021
​
​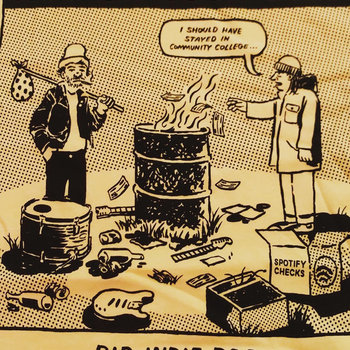 .
00:10 / 00:58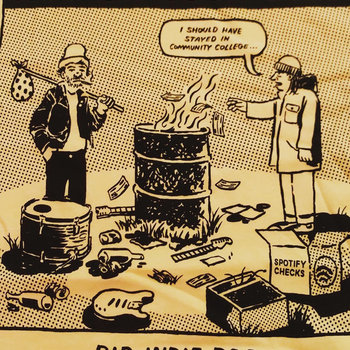 Merch for this release:
Compact Disc (CD), Vinyl LP
An ace folker, shredder, songwriter and improviser, the thirty-something New York City-via-Chicago guitarist Ryley Walker has left few musical stones unturned. The mystical fingerpicking and majestic tunesmithery that define records like 2016's Golden Sings That Have Been Sung and Deafman Glance, which arrived two years later, carved out a sound-exploring niche all his own. On his newest record, Course in Fable, Walker combines catharsis with—what else?—heroic feats of six-string slaying.   
From the moment the in-your-face, prog rock riff pyrotechnics are unleashed on "Striking Down Your Big Premiere," the album's arena-ready opening epic, the spirit uplift is firing on all cylinders. Consider the heart-on-sleeve lyrics of album standout, "Rang Dizzy": "I am wise/ I am so fried/ Rang dizzy inside/ Fuck me, I'm alive." Building on the prog-folk jams of albums past, Walker—joined by a stellar group of mostly Chicago cohorts in guitarist Bill MacKay, bassist Andrew Scott Young, drummer Ryan Jewell, and cellists Nancy Ives and Douglas Jenkins—is operating on a whole other spectrum. It's as if Dave Matthews were under the influence of early Genesis (a Walker favorite) and The Sea and Cake.
Fittingly, it's the MVP-caliber contributions of the latter's John McEntire behind the boards—and on synthesizer, keyboards and vibraphone—that prove key in fleshing out the album's lush, textural sheen. Hook-heavy and topped by Walker's ever-confident speak-sing and quirky storytelling, songs like "Axis Bent" and "Shiva with Dustpan" should provide thrilling moments to nerd out to when live shows return, along with epically zig-zagging math-folk sagas like "A Lenticular Slap." Course In Fable signals a rebirth in sound, spirit, and purpose for Walker, and the myriad genres he's hopped from are fully realized in one heady vision.