ALBUM OF THE DAY
RVG, "Feral"
By Sophie Weiner · April 27, 2020
​
​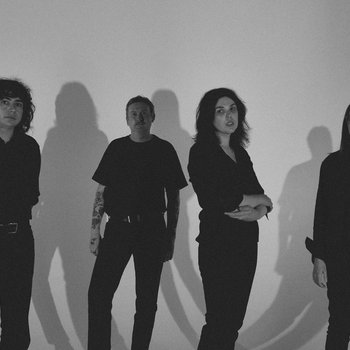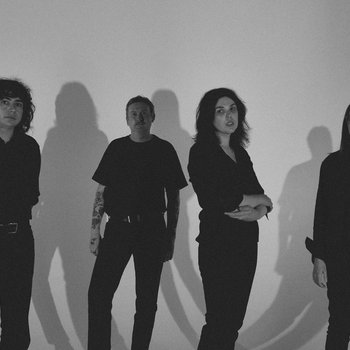 Merch for this release:
Vinyl LP, Compact Disc (CD), Bag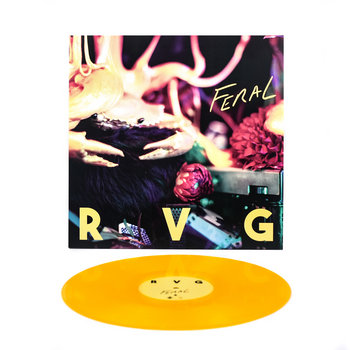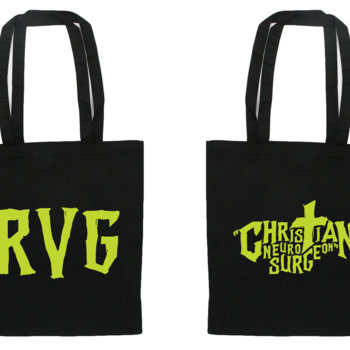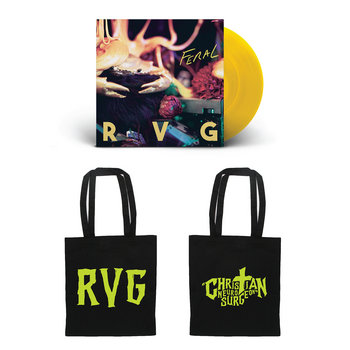 With their rollicking sophomore album Feral, Melbourne rockers RVG establish themselves as one of Australia's most vital acts. Lead singer, songwriter, and guitarist Romy Vager still writes from the perspective of criminals and outcasts, painting lurid scenes of violence and retribution; but while the hooks are catchier and the melodies more polished, her cry for a kinder world remains just as urgent.
The production, by Nick Cave and PJ Harvey collaborator Victor Van Vugt, puts the group's astonishing songwriting front and center, sanding down the grittiness that defined their debut album, 2017's A Quality of Mercy. Here, the arrangements sparkle with '80s indiepop purity, with occasional dashes of glam or shoegaze. Vager's jangly guitar leads the way, while her voice provides a raw and rowdy counterpoint.
She hasn't abandoned her penchant for dark comedy. On the hilarious "Christian Neurosurgeon," a pious doctor laments being misunderstood by their colleagues. "All of my friends, they laugh at me and they mutter, 'Have you found the cross in the medulla oblongata?'," Vager snarls, seconds before the sound of a revving drill. On the buoyant gem "Little Sharkie And The White Pointer Sisters" a character observes, "I can't concentrate, and I can't get to sleep. It could be the coffee, but it's probably the speed."
But beyond the clever one-liners and B-movie thrills, many of Feral's tracks are crushingly personal. On, "Help Somebody," Vager details the disillusionment and frustration she feels after spending the day arguing with people online, pleading that she, "just wants to help somebody." The seven minute slow-burn closer "Photograph" descends Dante-like into the ouroboros of mental illness and the hall of mirrors that are our mediated lives. The song's protagonist dreams of getting revenge on long-gone people from her hometown as she frames a photo of a scene that's much more stable than her reality. "You know that things don't look as bad in a photograph," Vager sings desperately.
Album opener "Alexandra" is one of the group's strongest songs to date, a queer solidarity anthem that filters the lyrical thrills of past RVG lyrics through the terrifying reality of existing as a trans person in a world that hates you. "Come Monday Morning, you may find me dead," Vager's character sings. "You will say you saw it coming, it was only a matter of time/ The way you dressed, you must have really wanted to die." Like all RVG songs, the story doesn't end there—Vager isn't interested in writing a straightforward protest anthem. But you can feel the urgency in her voice when she calls out to her "little sister," who gives the song its title: "I'm holding on to you." Vager's defiant love and hope in the face of extermination feels as radical as anything.