ALBUM OF THE DAY
RVG, "Brain Worms"
By Shannon Nico Shreibak · June 06, 2023
​
​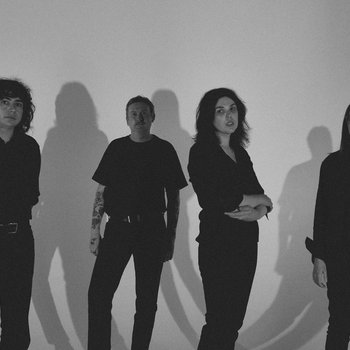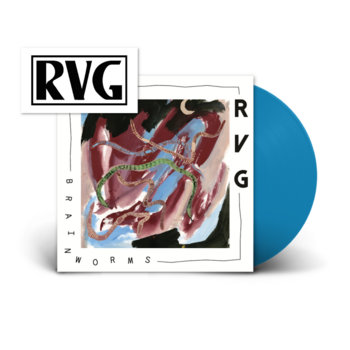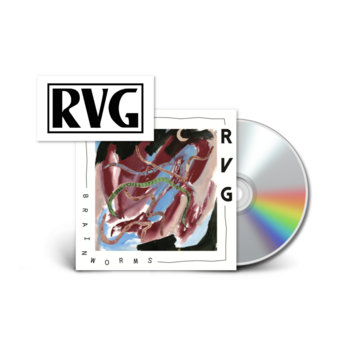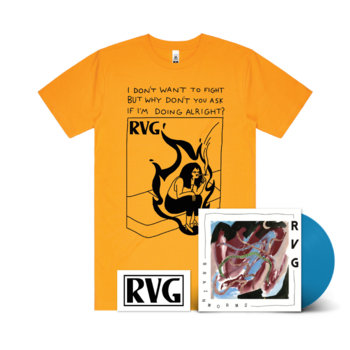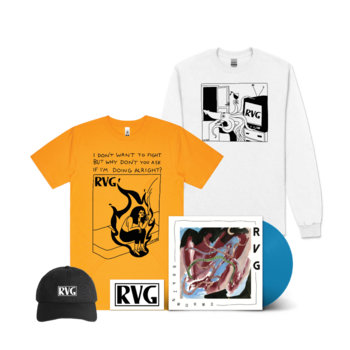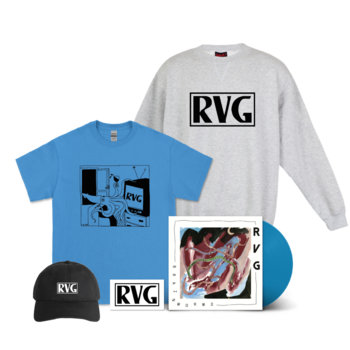 .
00:10 / 00:58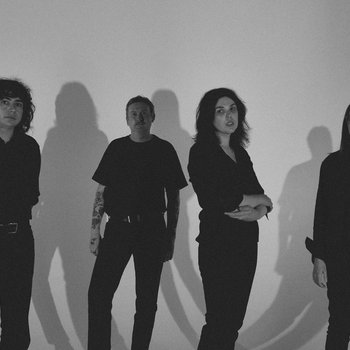 Merch for this release:
Vinyl LP, Compact Disc (CD), T-Shirt/Shirt, Hat, Sweater/Hoodie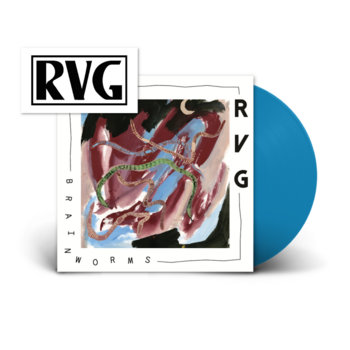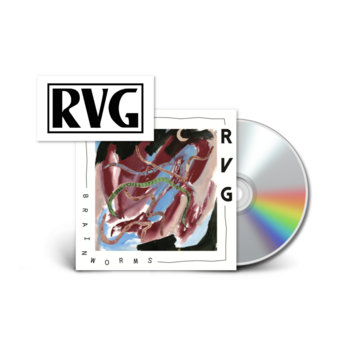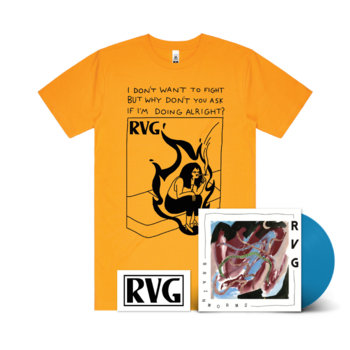 Just as RVG's fame was peaking with their 2020 sophomore effort Feral, the world was shuttering in the face of COVID-19. Freed from the prying eves of hypebeasts, the Melbourne-based quartet had the time and space to create a record untouched by the trappings of their newfound fame.
Where Feral was deliciously loose-limbed and morose, Brain Worms is taut and tender. Vager shifts her lyrical perspective from the dregs of society to the rubble of relationships past without sacrificing her surly flair. Brain Worms is crawling with cheeky one-liners and barbed couplets like, "I used to be a journalist/ But now I'm yelling at my therapist." Stepping outside the shadow of their influences—The Pretenders, Cowboy Junkies, and Echo and the Bunnymen, to name a few—RVG find themselves basking in their own spotlight.
Produced by James Trevascus (Nick Cave & Warren Ellis, Billy Nomates), Brain Worms was recorded with the crackling airwaves of radio in mind, packing in mammoth, Springsteen-ian riffs and punchy drum fills into airtight melodies. The album opens with "Common Ground," a reverberant, guitar-driven white flag raised for a one-sided relationship. Juxtaposing the album's glossy production value is its bloody subject matter, Vager indulges her grimmer lyrical inclinations on "Giant Snake," a scorched-earth ditty in which she compares her own vitriol toward a lover with the hatred of Ivan Milat, the "Backpacker Murderer" of South Wales, Australia. Vager's voice dive bombs into the steady drum fill, only receding in the face of Reuben Bloxham's ferocious riffing.
Recorded throughout 2022, Brain Worms is rife with images from the early COVID timeline. "Tambourine" describes a funeral soundtracked by Train ("They're playing 'Drops Of Jupiter'/ Cause they never even knew ya"), complete with a eulogy that's muffled through the veil of a KN95. The title track describes the insanity of isolation and romantic obsession, twin flames as far as suffering is concerned, while lead single "Nothing Really Changes" toes the line between self-preservation and yearning, led by a riff so tense that it feels like nudging a boulder up a hill. With Brain Worms, RVG swaps glum nihilism for giddy revelry, and proves that their 2020 breakthrough was far from a fluke.