ALBUM OF THE DAY
Rolo Tomassi, "Where Myth Becomes Memory"
By Colin Williams · February 03, 2022
​
​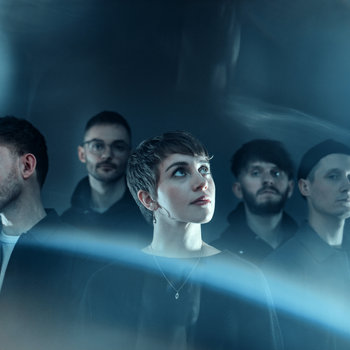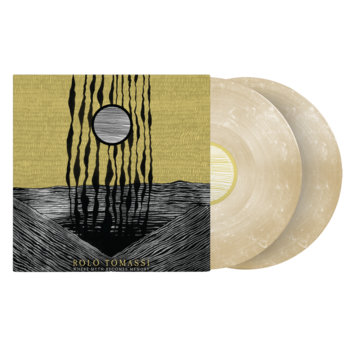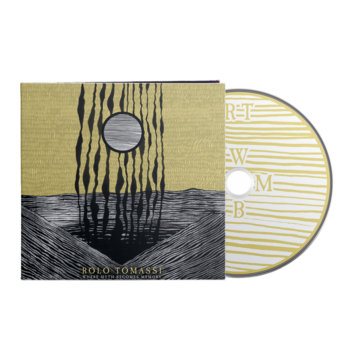 .
00:10 / 00:58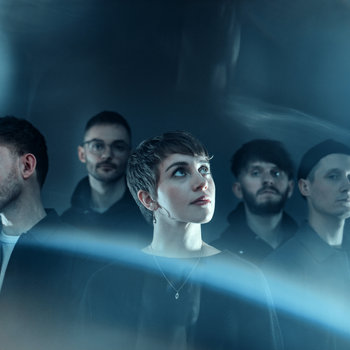 Merch for this release:
2 x Vinyl LP, Compact Disc (CD), Cassette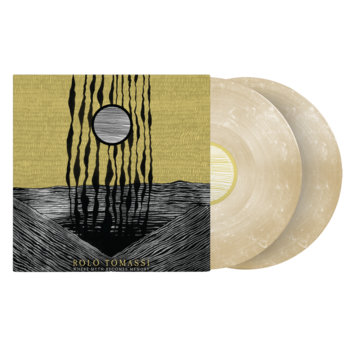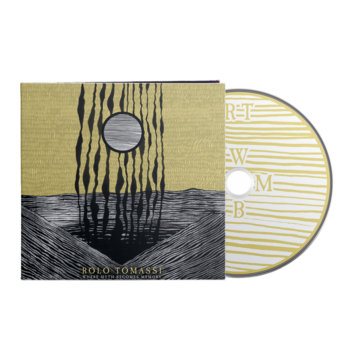 Rolo Tomassi has spent a career refining blistering mathcore into something much grander. While their first release, Hysterics, hewed closer to genre dogma, their work with Diplo on 2010's Cosmology showed a band interested in what lay beyond. Subsequent releases saw them shed some extremity in favor of emotional resonance. Though still nominally a hardcore band, the British five-piece has fully expanded into something much grander on their latest release, Where Myth Becomes Memory. This sixth LP is Rolo Tomassi's most moving and meditative to date, capturing the sound of a band older, wiser, and willing to embrace the entire spectrum of human emotion.
Possessed of sincerity even Time Will Die and Love Will Bury It couldn't muster, Where Myth Becomes Memory thrives in goosebump-inducing vulnerability. "Closer," opening with major-key uplift and airy piano, is among the record's emotional high points, adorned with introspective lyrics, twinkling synth, and buoyant harmonies that charm and enthrall. Yet the band wastes no time on "whoa-ohs" or empty gestures at chart-topping tropes; the songs may drift into poppier territory from time to time, but the aggressive undertow always brings them back around. Even in their most vicious moments, the record's 10 songs manage seamless transitions to moments of sparkling clarity and back again, moving naturally between moods. The balance between Eva Korman's screams and her clean, crystalline vocals is roughly level (see single "Drip"). Rage mixes with loss, longing, bewilderment, and hope. Buzzsaw guitars rip through tracks like "Labyrinthine," only to open into two-part harmonies. The gentle creaks and clicks of an acoustic piano occasionally break the stillness beneath. Delightful details like this add warmth throughout the record, allowing the band to pivot between expansive and intimate without feeling jarring.
Due to the pandemic, the band recorded the album an ocean apart, with frontwoman Korman, who now lives in the U.S., handling vocal duties while her brother James Spence anchored the instrumentation in the UK. These challenging circumstances dissolve in the face of Where Myth Becomes Memory's maturity and cohesiveness. Whereas records like Grievances occasionally toggled too fast between melody and mathcore, Myth is firm and steady, glaciated by the weight of years: a vast landscape dominated by ebullient drums and harsh screams, encompassing everything from full-throttle hardcore to soft exercises in voice and piano. Early single "Cloaked" modulates between these modes for maximum effect, creating tension both with aggressive, metallic passages and Korman's existential lyrics. Spence's clean vocals make a more prominent appearance on the record, as well: "To Resist Forgetting" is among the first Rolo tracks where Korman handles the rage while her brother takes up the contemplation.
The resulting album feels like the zenith of a journey begun on Astraea. While the band's stutter-step rhythms and hardcore riffage remain, Where Myth Becomes Memory has taken the band's soul-piercing atmospherics to their logical conclusion—Rolo Tomassi have found their way to a truly celestial sound.