ALBUM OF THE DAY
Rogér Fakhr, "Fine Anyway"
By Shy Thompson · April 07, 2021
​
​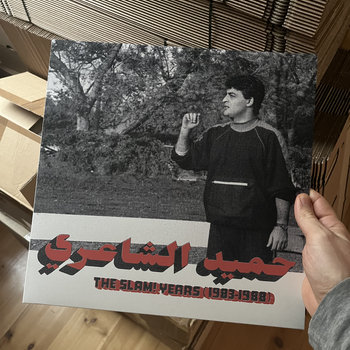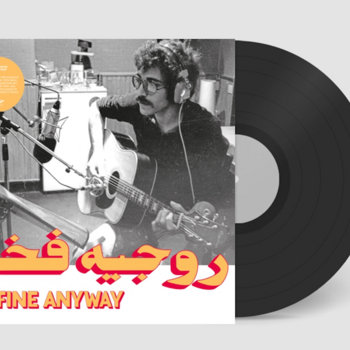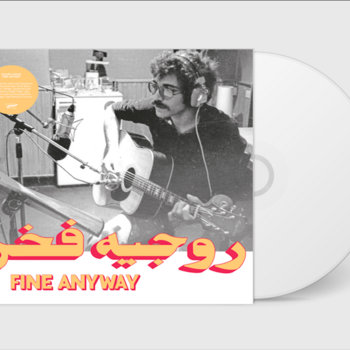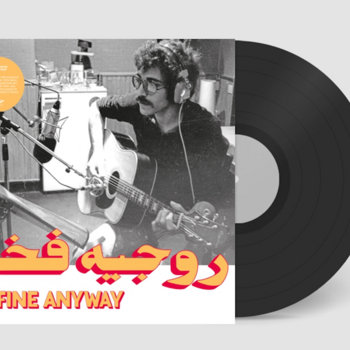 .
00:10 / 00:58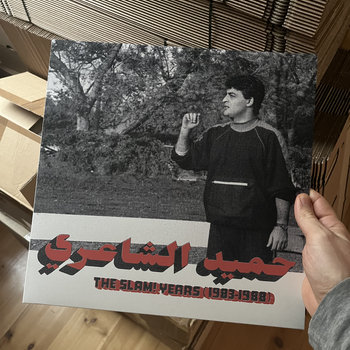 Merch for this release:
Vinyl LP, Compact Disc (CD)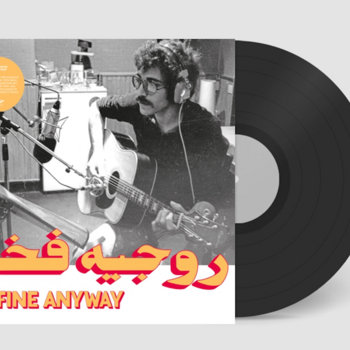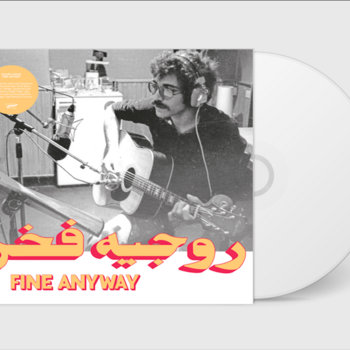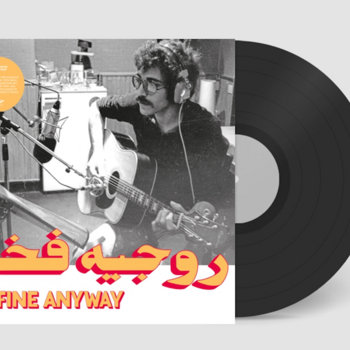 For the 16th volume in Habibi Funk's series of reissues from Arabic-speaking parts of the world, the Berlin-based label lets us in on one of Lebanon's best kept secrets. Guitarist, singer, and songwriter Rogér Fakhr first came to the attention of label boss Jannis Stürtz while he was working with Issam Hajali on the reissue of his jazz-tinged folk masterpiece Mouasalat Ila Jacad El Ard. Fakhr and Hajali both fled from Beirut to Paris in 1976 as a result of the Lebanese Civil War and Syrian occupation, working on Hajali's album in the summer of 1977. They lived together and formed a brief musical partnership that would last until Fakhr's eventual emigration to the United States, but Fakhr's wellspring of talent left a lasting impression on Hajali—as well as everyone else he met.
Rogér Fakhr's name kept coming up in conversations with musicians from Beirut, and Stürtz felt like he had to look into it; the gulf between the regard for Fakhr among those who knew him and the inability to find out anything about him for those who didn't was just too large. Stürtz got Fakhr's contact from Hajali, and Fakhr sent over his album Fine Anyway—recorded in Beirut in the '70s, hand-copied and distributed by Fakhr in an edition of 200. "I was blown away," Stürtz says, but Fakhr passed on working with the label at the time.
Fine Anyway, a collection of pillowy soft ballads and jangly blues tunes, leaves scant few clues of where and when it was recorded, or the circumstances thereof. Opener "Lady Rain," with Fakhr's smooth vocal delivery and a floaty flute accompaniment, evokes images of a sunny day with a glass of wine in hand. "Sitting in the Sun" is a stunning highlight, with Fakhr showing off his skill by plucking out a quick maqam-style melody over a funky bass groove. The interlude "Keep Going" offers a brief window into Fahkr's mindset during this time of political turmoil. "If you can't bear it all, keep going," he sings. He belts out a verse in Arabic—for the first and last time on the album—before the track gives way to the sound of sirens and gunfire as it fades out.
Stürtz would get in contact with Fakhr again years later to organize a compilation of Lebanese musicians—Habibi Funk's fourteenth release, Solidarity With Beirut—to raise money for the Lebanese Red Cross in the wake of the tragic explosion in a Beirut port in 2020. Fakhr gave his blessing to include two of his songs for the cause, and eventually softened to the idea of reissuing the rest of his album. Finally, an essential piece of Lebanon's musical history has been restored.