ALBUM OF THE DAY
Album of the Day: Risa Rubin, "I'm Reliving the End Over and Over and Over Again and Its Only the Beginning"
By Mariana Timony · September 04, 2018
​
​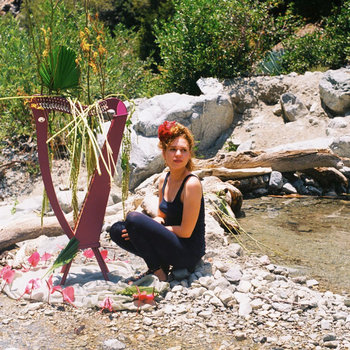 .
00:10 / 00:58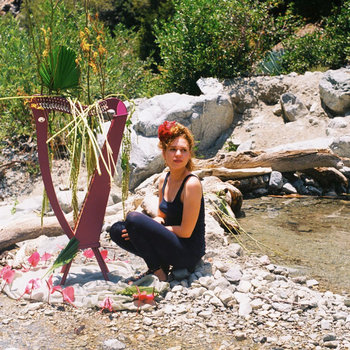 Risa Rubin's music could be categorized as "experimental" in that everything is an experiment when you don't know the rules. An untrained musician who picked up the folk harp at 18 and taught herself to play, Rubin has spent the past few years crafting a musical oeuvre that plays like an act of spontaneous creation. In the past, her skeletally simple songs have sounded as though they were being conjured up in the moment of listening, as much a vehicle for Rubin's own self-discovery as art created for a wider audience.
Sonically, Rubin's music falls somewhere within the nexus of sound collage, nebulous soundscapes, and the slightest, most intimately personal of folk songs. I'm Reliving the End Over and Over and Over Again and Its Only the Beginning, Rubin's third release and first recorded in a studio, arranges these elements into a sonic time loop of hypnotic harp lines that cascade over booming, march-like beats and only the sparest of ornamentation around her rich, affected vocals, colored by the occasional field recording snippet. The songs tumble gently into each other, creating an atmosphere both calming and slightly eerie, as Rubin's internal monologue unspools.
Producer Phil Hartunian—who also contributed bass, drums, and guitar to the record—gives Rubin's sound a newfound spaciousness that gives her music a sense of elegance while preserving the unforced purity of her earlier releases. Yet for all its palatial grandeur, there's something steely about the record. Beneath Rubin's untrained approach and unfiltered nursery rhyme lyrics is a tough-as-nails creative ambition that demands to be recognized.
Continuing the conversation she began on 2016's Jewish Unicorn, on I'm Reliving the End Over and Over and Over Again…, Rubin deals directly with the struggles of pursuing an artistic life. She bounces from joyful highs ("Out of the Woods") to gloomy lows ("Why Am I Not Getting Any Better?") as she ruminates on wanting "to be somebody" without losing herself in the process. Rubin doesn't go in for metaphor; her lyrics are refreshingly forthright, whether she is wallowing in self pity ("Your life is not as hard as the life you think you've led," she chides herself) or drawing from a deep well of artistic self-respect ("One day they will pay me / One day they will"). On "Peaks and Valleys," her layered vocals come together in a garbled proclamation that brims with quiet dignity, encapsulating the journey Rubin is undertaking with her art: "I can accept the consequence of doing what I do / I can respect the magic of a life that's always new."