ALBUM OF THE DAY
Raúl Monsalve y los Forajidos, "Bichos"
By Megan Iacobini de Fazio · October 22, 2020
​
​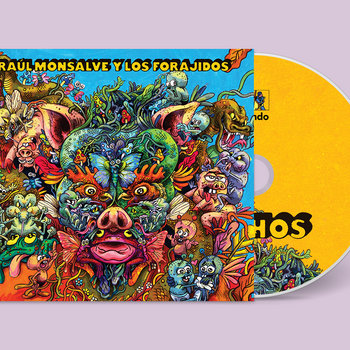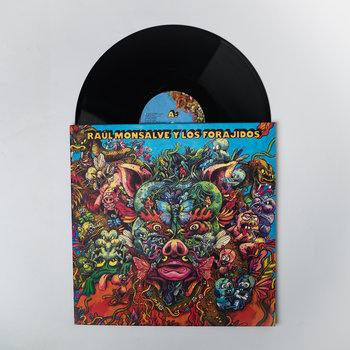 .
00:10 / 00:58
Merch for this release:
Compact Disc (CD), Vinyl LP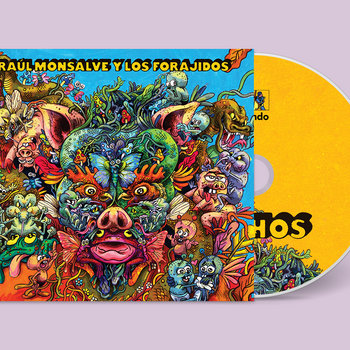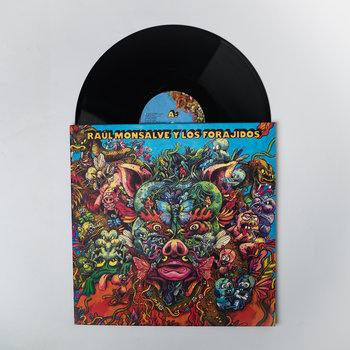 Bass player Raúl Monsalve has spent years studying the music of Afro-Venezuelan communities, learning how to play their traditional  instruments, and gaining a deeper understanding of their connections to other musical forms. Afro-Venezuelan sounds featured heavily on previous albums with his band Raúl Monsalve y los Forajidos, but it's on Bichos that those rhythms finally take center stage, fusing with latin-jazz, electronica, funk, and afrobeat to create a rich tapestry of traditional and futuristic sounds. Featuring musicians from Venezuela, London, and Paris, Bichos is a celebration of hyperlocal heritage and, at the same time, of the interconnectedness between musical traditions from around the globe.
The album opens with the Venezuelan folk of Vasallos del Sol, before a deep synth bass arrives to signal a change in direction. On "Bocón," Luzmira Zerpa of Family Atlantica uses call and response vocals to attack liars and "bocones"—"big mouths"—over a traditional coastal melody and polyrhythmic quitiplás percussion. "Mosquito" is an Afro-funk track carried by the chattering of mina percussion from Venezuela's Barlovento region, with punchy horns and the powerful vocals of Betsayda Machado, "the voice of Venezuela," while "La Mariposa" is a skittering, cinematic track based on traditional sangueo rhythms, featuring call and response vocals by Lya Bonilla.
Bichos is a tapestry of sound—Monsalve's rhythmic bass coupled with Dave De Rose's drumming, Afro-Venezuelan percussions, afrobeat grooves, and synth melodies to name but a few—but producer Malcolm Catto weaves them together to create a vibrant picture of Venezuela's musical landscape, and the people and communities that keep it alive.