ALBUM OF THE DAY
Album of the Day: Rainer Maria, "S/T"
By Patrick Rapa · August 29, 2017
​
​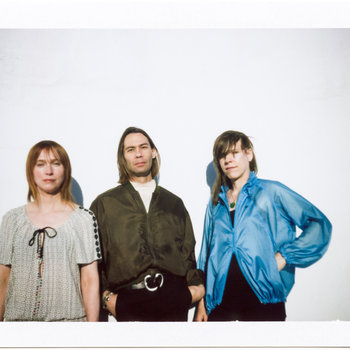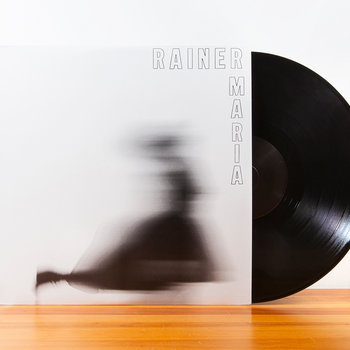 .
00:10 / 00:58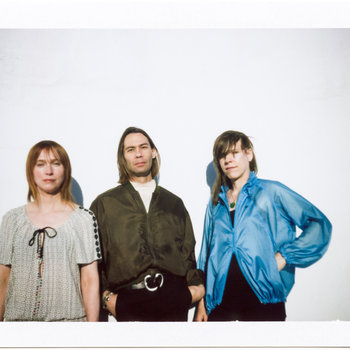 Merch for this release:
Vinyl LP, Compact Disc (CD)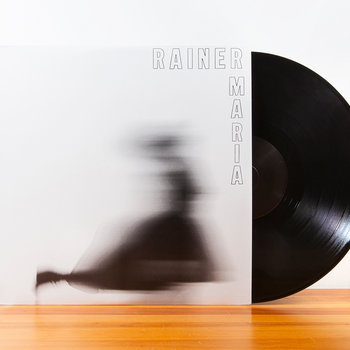 In the early days, Rainer Maria was a band of shouters. The crashing drums, the thunderous guitar, the serpentine bass—the trio created a mountain of sound that, it seemed, could only be scaled by Caithlin DeMarrais and Kaia Fischer screaming their heads off. It was glorious and youthful, but it was also unsustainable. By the time the band moved from Madison to Brooklyn in the late '90s, they were already looking for ways to pretty up their sound, lest DeMarrais lose more and more shows to shredded vocals cords.
"Pretty" was something Rainer Maria aspired to anyway, of course; the increasingly softening force of the music left room for soft thoughts and complicated emotional revelations. The band that, on its first album, had belted out the most emo line of all time—"Call an ambulance, I don't want to walk home alone" on the track "Tinfoil"—was now summoning mature and peculiar moments of grace.
Catastrophe Keeps Us Together, released in 2006, was instantly appealing and the band's best attempt at balancing the musical id with the lyrical superego. Song after song predicted the end of the world. On the heavier tracks ("Life of Leisure" and "Catastrophe," in particular), they put their sweetest thoughts on asteroids and let them burn up, sometimes with explosive results. And then there were the gentler songs, like "Terrified," which DeMarrais sang with awesome bewilderment and fragility: "On these old streets, I can't believe you're not walking next to me / I can almost feel your hand in my back pocket." By then, she'd long become the lead singer. Fischer was best making her presence felt with moody, muscular guitarwork that provided endless opportunities for the band to go nuts in exhilarating ways. Having achieved the kind of underappreciated perfection that mostly leaves you gasping for air in hot basement shows, the band called it quits later that year.
A return did not seem inevitable, but it came, first with reunion shows and now with S/T, a comeback album that makes progress on all the things this restless band has always done well. Self-titled albums are handy for bands looking to make a statement, that statement usually being, "Here we are." Rainer Maria already dropped an album called Rainer Maria a long time ago, so this one's called S/T, and it's a statement by a band reborn—"here we are now."
A lot has happened in the 11 years since Catastrophe. DeMarrais released two complicatedly pretty solo records and started a family. Fischer studied Tibetan Buddhism and came out as transgender. Drummer Bill Kuehn traveled the world, studying music and living in Syria and Yemen, among other places.
Produced by Kuehn, S/T is Rainer Maria at their brightest. The songs bubble with nervous energy. Many are loud. Several are joyous, in a we're-still-alive kinda way. Bolstered by Fischer, DeMarrais's voice finds new depth, and comes closer to shouting than it has in a long time. This band is fired up.
"Let the rest of the world be coarse / You stay sweet for me," DeMarrais implores on the blazing and catchy "Suicides and Lazy Eyes." That song leads directly into "Lower Worlds," an artful and unexpectedly groovy rocker bolstered by Fischer's fierce backup vocals. "Communicator" is fun and ferocious, shot through with rocketing punk energy.
If there's any of that that old apocalyptic angst left, it's turned inward. On opener "Broke Open Love," crashing cymbals and heavy guitar dissipate for a hopeless refrain—"I know, I know, I'm fucking up / I don't want to fuck up"—then return with a vengeance. DeMarrais's bass never stops careening and coiling.
"I'll never be alone if I can help it / Talkin' to the flowers just to have a friend," she sings on "Forest Mattress," one of several songs that reference the natural world as a place of mystery and refuge. The slow and spooky "Hellbore" swoons with softly spoken words and long, angular chords, recalling the shadowy beauty of Mazzy Star.
The hellbore, by the way, is an oddball in the arboreal world: It's pretty and it's poisonous, and it blooms in winter. A fitting metaphor for a band made both prettier and more ferocious by its own remarkable evolutionary journey.
—Patrick Rapa