ALBUM OF THE DAY
R.A.P. Ferreira, "purple moonlight pages"
By Marcus J. Moore · March 03, 2020
​
​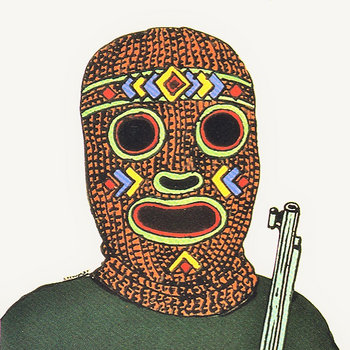 .
00:10 / 00:58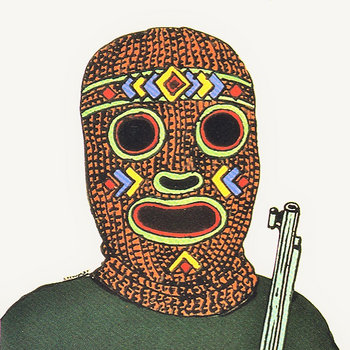 On October 1, 2018, the rapper milo officially retired the stage name under which he was best known. For years, the man born Rory Ferreira had amassed a legion of dedicated fans using that name; they reacted to the sudden change with a combination of confusion and distress. Some thought the announcement meant he was done making music (not so); others wondered how the change would impact his songs. The latter question is answered by Purple Moonlight Pages, the first album under the newly-minted moniker of R.A.P. Ferreira. The new alias is a play on his real name—Rory Allen Phillip Ferreira—though here, the R.A.P. stands for Rhythm & Poetry. Produced by The Jefferson Park Boys (beatmaker Kenny Segal, bassist Mike Parvizi, and multi-instrumentalist Aaron Carmack), Purple Moonlight Pages feels looser than Ferreira's recent work, yet no less knotty than so the flies don't come, who told you to think​?​?​!​!​?​!​?​!​?​!, or budding ornithologists are weary of tired analogies.
Between the band's wide-open orchestration and Ferreira's conversational spoken-word flow, Purple Moonlight Pages harkens back to the early '90s era of jazz-rap hybrids, when groups like A Tribe Called Quest and Digable Planets ruled the landscape. Yet it's still very much a Ferreira Album, full of intricate wordplay and one-off missives that waft in from somewhat disparate places. "Dust Up" sounds like a series of diary entries from his early life in Chicago: "I remember wearing Jordans on the South Side when Jordan played for the Bulls and I wasn't allowed outside." The song "Leaving Hell" seems to unpack the push-n-pull of underground artistry and mainstream acceptance: Poetry is considered cool, and thus underground; but at what point do you ascend beyond that? In usual Ferreira fashion, an epiphany arrives in the oddest of places: "One time, I was doo-dooing at a gas station and I read on the stall … 'What's the purpose of life?' And someone had actually wrote back and said, 'To be the eyes, the ears, and consciousness of the creator of the universe.'"
The album's concluding track, "Masterplan," covers Pharoah Sanders' classic 1969 song, "Creator Has a Master Plan," breaking it down to its discernible bassline and backing flute (the latter courtesy of Aaron Shaw). Instead of fully mimicking experimental vocalist Leon Thomas (though Ferriera does yodel a bit near the middle of the track), he remembers when serenity wasn't so scarce. "There was a time when peace was on the Earth," he sings. "In my heart how I yearn for that spirit's return." As the song fades and the album ends, we hear a short burst of laughter from Ferriera and crew. Turns out they were just shooting the shit. Then again, who knows?