ALBUM OF THE DAY
Quelle Chris, "DEATHFAME"
By Phillip Mlynar · May 19, 2022
​
​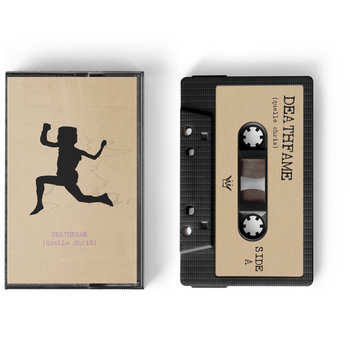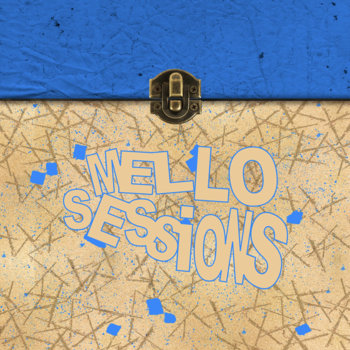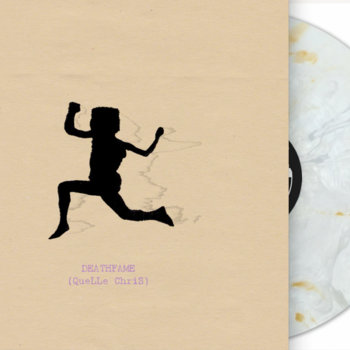 .
00:10 / 00:58
Merch for this release:
Cassette, Compact Disc (CD), Vinyl LP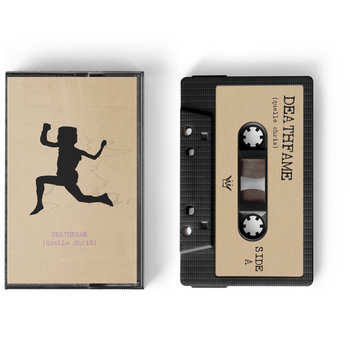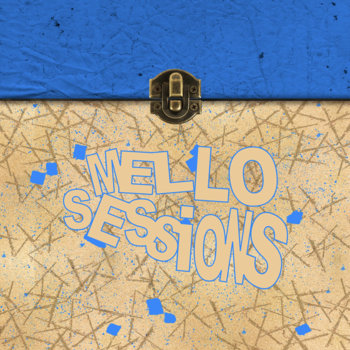 Described in the album notes as "a lost tape found at a flea market," the new album from Quelle Chris combines a quest for personal and creative serenity with a cosmic slop sonic backdrop that blends murky drums, dank bass, and bittersweet piano lines. At times, it feels as if you're hearing the music seeping out of a broken pair of oversized headphones—the distortion deepening the emotional resonance of Quelle's soul-searching lyrics.
"Sometimes low and sometimes high/ I'm so thankful for these people by my side/ Lord, I know what I done wrong trying to be what I done right/ Veinte cuatro siete dias, me oh my/ You can keep the feast and wine, I just want my peace of mind," Quelle raps on gently swaying early track "Alive Ain't Always Living." His words blanketed by soft fuzz, he reflects on the role of family in his life, finding sanctuary in staying connected. "Need to make some bold decisions/ Call your folks while they still living," he implores, "Let them know you right here with 'em/ Don't go ghost/ Hold tight that love you been given/ Takes work to hang ribbons in the sky." Late-album cut "How Could You Love Something Like Me" resembles a lost Rotary Connection curio, a lonesome Quelle singing over pastoral keys and rustling ambience as he considers his hollow dreams: "How could you love something like me?/ Me/ A cat caught in a tree/ It seems I'm stuck here/ Free/ So fancifully free/ I've done enough here."
But it's not all introspection. On "King In Black" Quelle sets his sights on inferior rappers: "Keep it one hundred bucks, I birthed a lot of emcees/ While you lames nerf the fuck out the art of emcee," he taunts over a slab of sludgy funk, then delivers the kicker: "I been writing crack since rap was 23/ So if you want an unbiased opinion, don't ask me/ My favorite emcees got properties and bad knees."
Mostly self-produced with a few assists from long time spar Chris Keys and prolific Los Angeles beatmaker Knxwledge, the cast of DEATHFAME is rounded out with peak features from Navy Blue on the piano-helmed "So Tired You Can't Stop Dreaming"; Pink Siifu and MoRuf on the plaintive "The Sky Is Blue Because The Sunset Is Red"; and Cavalier on album closer "Excuse Me Back." The two MCs bless the track's swampy psychedelics before Quelle closes the door on DEATHFAME''s alluringly intimate musical world with a final declaration: "If you didn't know me, bet, you know me now."