ALBUM OF THE DAY
Prolaps, "Pure Mud Volume 7"
By Eli Schoop · March 18, 2020
​
​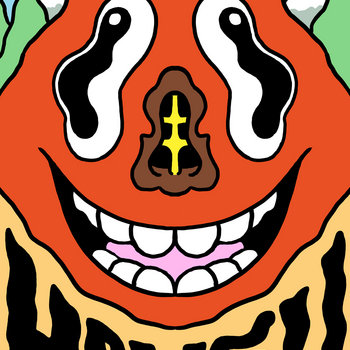 .
00:10 / 00:58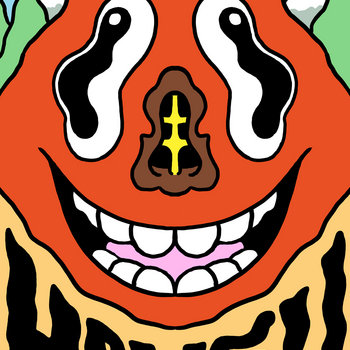 Merch for this release:
Cassette, Compact Disc (CD)
Prolaps throw everything at you on Pure Mud Volume 7, a record of unrestrained nu-Internet chaos filtered through a blend of Ableton noise clips and pure 160 BPM goodness. A duo made up of Matthew Stephenson of Machine Girl and vocalist Bonnie Baxter of Kill Alters, Prolaps understand that experimental freak music is at its apex when pummeling the listener with a variety of out-of-body sensations. There are no shortage of such moments on Pure Mud Volume 7, which would be at home with the freakiest rave compilations of the '90s, splitting the tracklisting with Ministry and Skinny Puppy.
Stephenson and Baxter represent a brilliant marriage of sound and ideas. As Machine Girl, Stephenson creates a cataclysmic techno mosh pit saturated with pulsing breakbeats. Baxter is an intuitive vocalist who matches Stephenson's incessant percussive loops by sampling her voice to jarring effect on tracks like "Hermetic Pinnacle" and "OHMYGODohmygod." Her vocals are a key reason the track titles on Pure Mud Vol 7 aren't just absurd imagery, but apt descriptions of the songs themselves (see "Liminal Sticky Jam," "Fight [or Flight] Song," and "Channel Massive" as prime examples.) When Baxter screams, "Where are you and your body now?" on album highlight "Overrealmed," it's not just a question: it's an order. Prolaps' debut brings together the manic energy captured by the new wave of electronically-oriented punks like Dreamcrusher and Deli Girls, fashions it into a slurry and then throws it all over you like neon green Nickelodeon slime. It's unhinged and vulgar, but it's also a joy.