ALBUM OF THE DAY
Primer, "Incubator"
By Tasha Viets-VanLear · April 20, 2022
​
​
Merch for this release:
Vinyl LP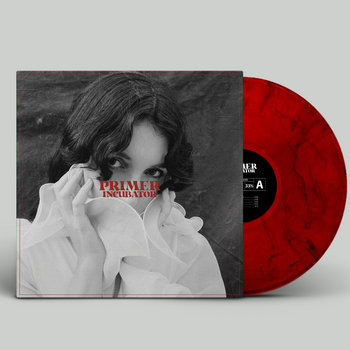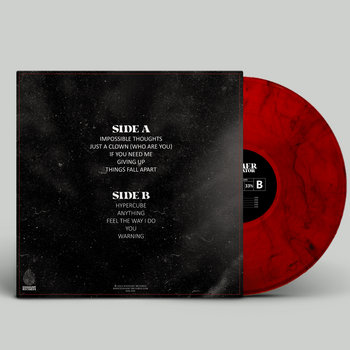 Honesty has always come easy for Alyssa Midcalf. As Primer, music becomes a portal, capable of transforming the deepest pain into something beautiful. On her expansive 2019 debut Novelty, her songs play like diary entries, set against walls of electro-pop production and exposing the tenderest parts of herself with bravery and trust. On her new album Incubator, a careening blast of new wave synth-pop, the vocalist and producer continues along this trajectory, joining devastating lyrics with production that is undeniably danceable.
Co-produced with Noah Prebish, the songs on Incubator wade through existential dread and emotional detritus, exploring the most vulnerable parts of Midcalf's life without shame or reservation. Beneath the enthusiastic charge of synth and thrumming bass is a bedrock of heartache and self-doubt. Album opener "Impossible Thoughts" considers the worthiness of building a meaningful life while the world around her falls apart. "If You Need Me" candidly addresses Midcalf's struggles with depression ("When you wanna die/ You can call me anytime/ I know what that's like"), and on the soaring ballad "Anything," she works through the pain of being trapped in a manipulative relationship: "I will sacrifice my needs to be with you/ Oh my love I am holding on for dear life/ But I'm just pretending/ Something's missing deep inside."
Despite the darkness of the lyrics, the production surprises and delights throughout, with warm layers of synth swells and perfectly timed beat drops. Dance jam "Hypercube" buzzes with feedback and crunchy synths before softening into a quiet, dreamy soundscape. "Giving Up" oozes confidence, hypnotizing with stacks of staggered, harmonized vocals and crisp snare hits. And "Feel The Way I Do" strides in with an infectious, walking bassline and bright trilling bells, summoning a neon-lit '80s nostalgia, emotionally indulgent, and dancefloor-ready.
While Incubator travels dark territory, the mood is anything but defeated. There's a sense of triumph surging throughout—of finally landing on the other side of heartbreak, of being able to trust yourself, of cutting through the noise. Incubator is a determined push through the fog, with Midcalf emerging, at last, into clear air, shining and new.