ALBUM OF THE DAY
Album of the Day: Prefuse 73, "Sacrifices"
By Will Schube · May 21, 2018
​
​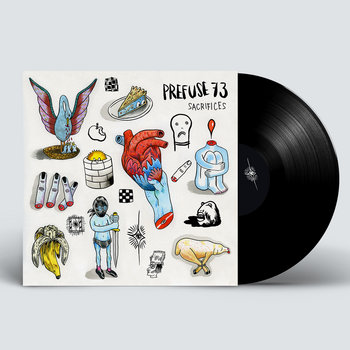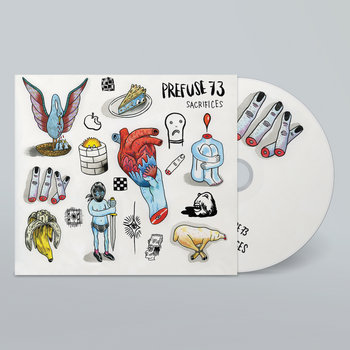 .
00:10 / 00:58
Merch for this release:
Vinyl LP, Compact Disc (CD)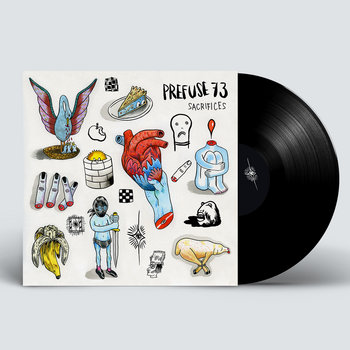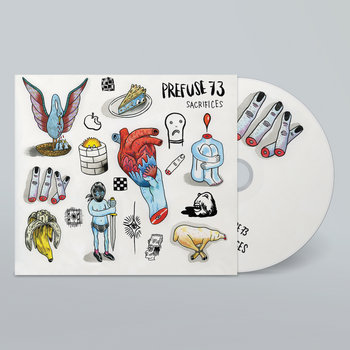 Scott Herren has never been interested in silence. His work as Prefuse 73 is packed with ideas, overflowing with guest vocalists and innovative electronic techniques. Since leaving Warp Records in 2011 after The Only She Chapters, Herren has begun to pull back the layers, examining the details of what makes his music so enthralling, extracting small pieces from the mix and allowing that minutiae to become the focal point. His latest LP, Sacrifices, is built on this idea, and its songs consist of patient loops, beautiful melodies, and meditative moments of quiet.
The album begins with "New Salad Intro," a song where vocal snippets are screwed and manipulated, cymbals are washed in ambient noise, and buzzing synths never quite bubble above the surface. The song is a multitude of pieces, and a sign of things to come. And while the song never fully coheres beyond this collection of disparate noises, Sacrifices is at its best when otherwise unrelated ideas find harmony amongst each other.
"Late to the Party" pairs a sweetly lilting melody with harsh piano stabs, looping back upon itself again and again. The result is surprisingly peaceful, a subtle consideration of just how many parts are needed to make a whole. "Gravure" opens with ominous tones and grave percussion before diving into Shlohmo-esque synth manipulations. "The World is Bigger" is the album's longest and most boisterous track, yet it doesn't seek out terrain too far past its origin point.
And while Sacrifices may be Prefuse 73's simplest album to date, it's in this stripped-down aesthetic that Herren gets to the heart of what the project is all about. The elements are spread across a canvas for the listener to take in individually, one by one. There's a greater whole that has been sacrificed, but in its stead, Prefuse 73 has found himself anew.
-Will Schube