ALBUM OF THE DAY
Polobi & the Gwo Ka Masters, "Abri Cyclonique"
By Andy Beta · February 21, 2023
​
​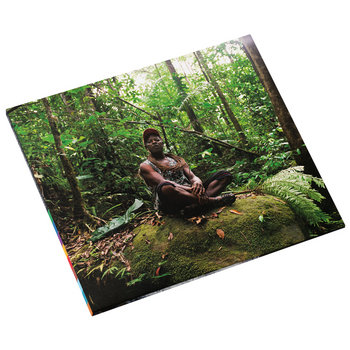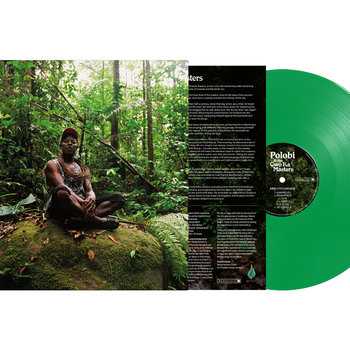 .
00:10 / 00:58
Merch for this release:
Compact Disc (CD), Vinyl LP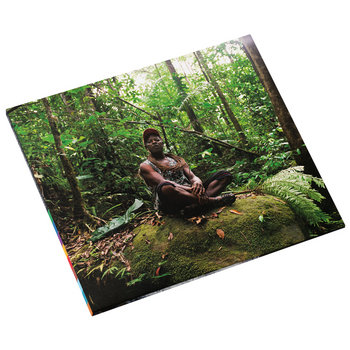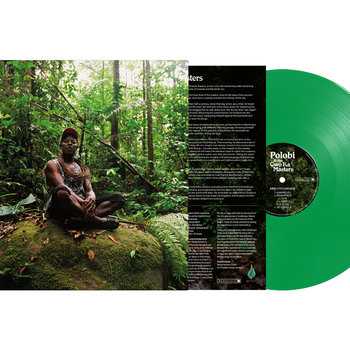 In the Lesser Antilles—the span of small Caribbean islands that curl back towards the continent of South America—the threat of hurricanes is an existential one, capable of wiping life, civilization, and memory away in one fell swoop. Guadeloupean native Polobi, now 70, has seen plenty of such storms in his lifetime and is aware of that natural power, and the frailty of human life in the face of such storms. So it's fitting that he names his debut album Abri Cyclonique, making music that embraces and emulates both the gentlest splendors of the natural world around him and cognizance of its true brutal force.
From a young age, Polobi fell under the sway of gwoka, the creolized music originating from the island, a rhythmic sound that can be traced back to the 1600s, as born from the Trans-Atlantic slave trade in the Caribbean. As a child, he witnessed gwoka master Guy Conquète in performance and took to the music, rhythms, and ritualistic dance. But it was only in late 2020 that Polobi's own songs were finally heard beyond the ​​confines of the lush forest surrounding his home. It was still the high tide of the pandemic, but Polobi left isolation to join a jam session at his neighbor's house. That neighbor, percussionist (and noted collaborator for the likes of David Murray, Taj Mahal, Pharoah Sanders) Klod Kiavué was struck by Polobi's singular, rough-hewn songs, determined to bring them to a wider audience.
Gwoka rhythms still power the songs here, but Abri Cyclonique pushes this music into a heady fusion that finds shards of Cuban son, modal jazz from the Americas, and dizzying dub from Jamaica. A crawling stand-up bassline and glints of metallophone underpin "Kawmélito," while gentle Bill Evans–like piano chords entwine with gnarled feedback on the slow and spacious "Mendémélé." Wood flutes are processed until they trill like birdsong on "Camargo." Additional electronic effects from Doctor L (who has had a hand in albums by Tony Allen and Mbongwana Star) dilates the soundstage with timely dub effects that make the rhythms warp into new shapes.
At the center of it all is Polobi's well-deep voice, bearing a gravitas that can bring to mind Prince Far I or the gravelly chants of Konono No. 1. And while the album title is about the force of nature and ecological disaster, Polobi is just as content to sing in Creole about little details, be it trapping ouassou (freshwater prawns), worn-down footwear, or reclaiming the yellow cycling jersey of the Tour de Guadeloupe. Abri Cyclonique strikes a balance between an ancient drum beat and modern music-making, between a massive hurricane and the ripples of an ouassou escaping capture, with Polobi finding an intimate space between it all.